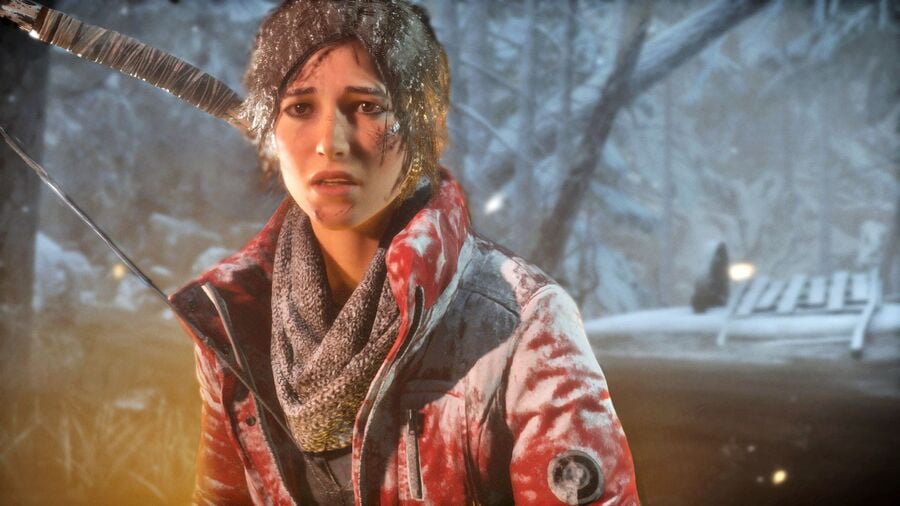 Well, this is a bizarre and frankly unexpected announcement: Crystal Dynamics – one of the most prolific third-party developers, responsible for games like Rise of the Tomb Raider and Marvel's Avengers – has been announced as a co-developer on Microsoft's upcoming Perfect Dark reboot. That means that the Californian team, an owned subsidiary of Square Enix, is now collaborating alongside The Initiative on a first-party game.
The fit isn't as wild as it first seems when you dig into the details. Obviously, there are some surface similarities between Tomb Raider and Perfect Dark – female protagonist, action adventure – but the biggest link is that of The Initiative founder Darrel Gallagher, who previously served as Crystal Dynamics' boss. Even with this connection, though, how Microsoft convinced Square Enix to effectively rent out one of its biggest studios is beyond us.
"The teams couldn't pass up a chance to work together," the social media account of The Initiative revealed. "We're still early in development, but incredibly excited to use this unique opportunity to deliver on the vision for Perfect Dark." According to developer Crystal Dynamics, it'll work on Perfect Dark alongside its continued efforts on Marvel's Avengers and Tomb Raider. With regards to the latter series, the studio teased that a reboot is in the preliminary stages of production earlier this year.
The cynic in us can only think that Crystal Dynamics lost so much money on Marvel's Avengers that it's having to take on support projects while it prototypes the next Tomb Raider title. Still, for a developer that was considered a rival for Naughty Dog during the early stages of the PlayStation 4 generation, this is a bizarre announcement. It goes without saying that the new Perfect Dark game, despite being co-developed by a third-party studio, won't be coming to PS5.
[source twitter.com]