We can probably all safely agree that PlayStation 5 firmware update 21-02.04 [These naming conventions suck – Ed] is a solid step forward for Sony's new system. While the SSD expansion slot will prove a lifesaver for those who like to binge on multiple titles at once, there are a ton of overall quality of life improvements, like the interface alterations to Trophies and the enhancements to the Game Base menu bar.
But one subtle change we've noticed is how the platform holder has reverted all game icons back to their default, and many of them look rubbish. Previously, publishers were able to dynamically update their titles' tiles on the home screen to reflect updates and seasonal content, but now Sony just shows the standard artwork, which in many instances isn't very good: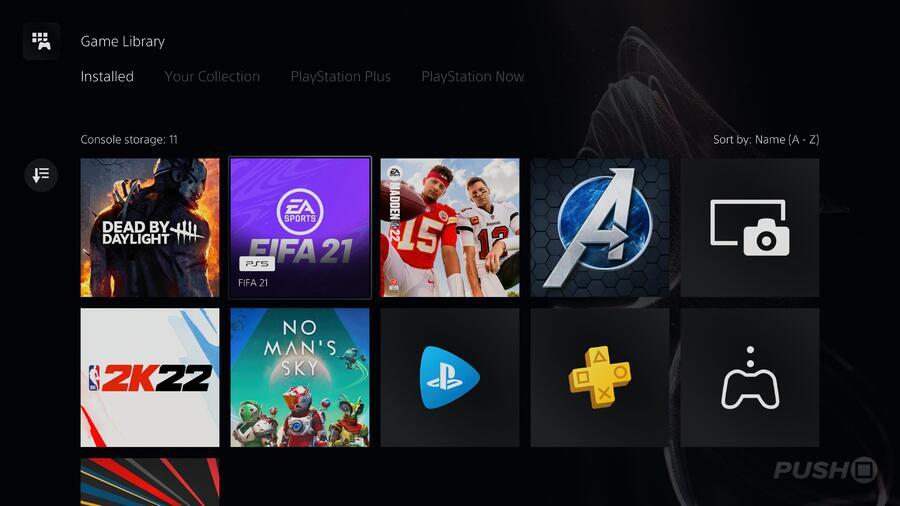 This is a quick screenshot from our PS5 Game Library following the firmware update, showing basic FIFA 21 and NBA 2K22 icons. Marvel's Avengers, also, used to show some nice artwork with Black Panther on it – but now it's been reverted to a non-descript Avengers symbol. We can't imagine publishers will be too happy about this because, as mentioned previously, a lot of the time they'd update the icon to advertise updates and new content.
We noticed some on social media celebrating the fact that the update has, in fact, removed the 'Greatest Hits' banner from the icons of games like Bloodborne and Uncharted 4: A Thief's End. But we can't imagine it'll be long before Sony reverts back to the old method of displaying game tiles: after all, why would it give developers the opportunity to update the icons, only to just ignore all of that and display the default image instead?