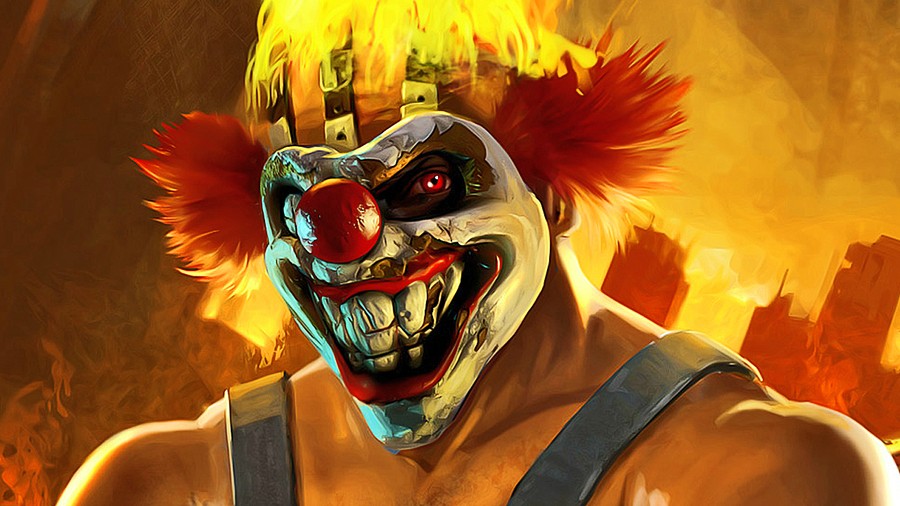 A new Twisted Metal game is reportedly in development, and will coincide with Sony's upcoming television show. The series – which was previously rebooted on PlayStation 3 – is one of the oldest in PlayStation's first-party portfolio, and while it never really resonated with the European market, is considered something of a cult classic in the United States.
The rumour, as is so often the case these days, traces back to GamesBeat scribe Jeff Grubb, speaking as part of his premium Giant Bomb podcast. "I think Twisted Metal is in the works but it may still be a ways off, so I think we're early," he said, adding that the synergy between its television and video game divisions "speaks to a larger strategy shift from Sony".
So, can we expect to see the title during today's PlayStation Showcase? "If they have Twisted Metal ready to show, they might," he teased. "But either way, it does seem like it's in the works, it does seem that it's coming, and it does seem like it does not involve [series creator] David Jaffe." The former PlayStation man had previously hinted at a title that would make fans "lose their minds".
Assuming Grubb is accurate, it'll be interesting to see what form this title takes, as the television show is being billed as a kind of "action comedy", whereas the original games – particularly PS2 instalment Twisted Metal Black – was quite dark and macabre. We've always felt like Twisted Metal would lend itself well to battle royale, personally.
Of course, this isn't the first time Twisted Metal has been mentioned by supposed industry insiders. Earlier in the year, Battlefield tipster Tom Henderson posted a picture of Sweet Tooth along with the words "2023". It does seem like something is afoot, then – the question is, how long will it take for this project to emerge?
[source giantbomb.com, via videogameschronicle.com]