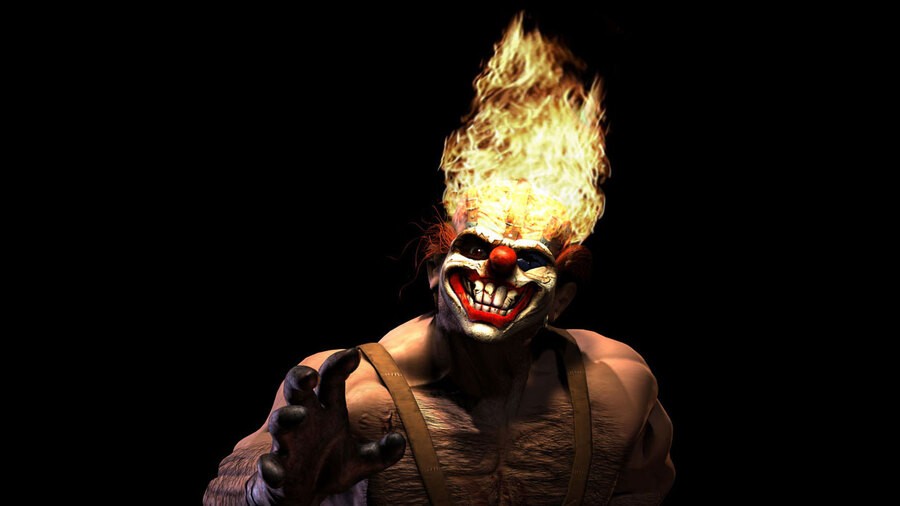 Twisted Metal is one of the oldest and most iconic first-party PlayStation franchises – and now it's officially getting its own television show. There have been murmurs regarding this project for years now, but Variety has revealed that it's officially moving forward at long last. Sony Pictures TV will be developing the series in collaboration with PlayStation Productions, while Rhett Reese and Paul Wernick of Deadpool and Zombieland fame have signed up to executive produce the "action comedy".
"Twisted Metal is one of the most beloved franchises from PlayStation," said Sony bigwig Asad Qizilbash. "We are thrilled to have such a great team working on bringing this iconic game to life for the fans."
The plot will see a "motor-mouthed outsider offered a chance at a better life […] if he can successfully deliver a mysterious package across a post-apocalyptic wasteland". He'll be accompanied by a "trigger-happy" car thief, and along the way the pair will encounter "all kinds of savage marauders driving vehicles of destruction", including – you guessed it – Sweet Tooth.
Cobra Kai's Michael Jonathan Smith will pen the script, while Will Arnett will assist Reese and Wernick in an executive producer role. There were rumours that Arnett was also set to voice Sweet Tooth, but according to Variety, that's not the case.
"We love Twisted Metal in all its twisted insanity," said Glenn Adilman, the chief of comedy development for Sony Pictures Television. "Michael Jonathan Smith hit it out of the park with an action-packed, brilliantly funny adaptation and we are grateful for the support of Rhett, Paul, Will, and our friends at PlayStation."
This is the second high-profile adaptation that the newly established PlayStation Productions has put its name to, with HBO's The Last of Us also getting the go-ahead recently. Is this something you'd be willing to watch? Crash into the comments section below.
[source variety.com]