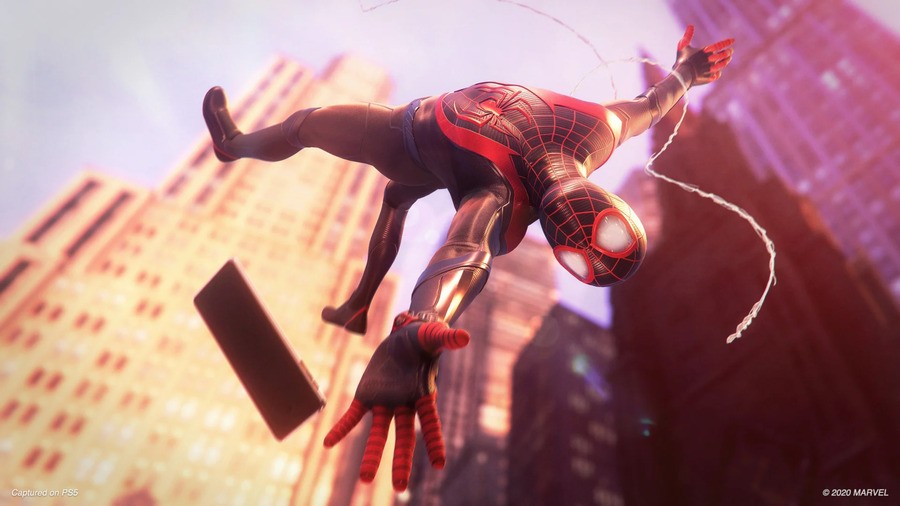 The UK's physical games chart is rather predictable at the best of times, but when new releases dry up, things don't really move about much. Case in point: F1 2021 is once again the number one game at retail, which is no real surprise given the real world championship is ongoing right now.
Marvel's Spider-Man: Miles Morales, meanwhile, remains in the chart as well. On the all formats chart we look at every week, it's at number seven, slipping one place down. However, when looking purely at PlayStation 5 software, Insomniac's superhero title is right at the top. It continues to be the new console's most consistent earner, but it's contending with heavy competition lumped in with third parties.
Ratchet & Clank: Rift Apart has seen a dramatic drop-off. The game was in third place last week, but has fallen all the way to the bottom of the numbered chart, at number 40. This will no doubt be in part due to the title being bundled with PS5 consoles, which were clearly in shorter supply last week. Elsewhere, one new release, NEO: The World Ends with You, managed a debut in 10th place.
Here's the latest top 10 in full.
UK Sales Charts: Week Ending 30th July, 2021
F1 2021
The Legend of Zelda: Skyward Sword HD
Mario Kart 8 Deluxe
Animal Crossing: New Horizons
Minecraft (Switch)
Grand Theft Auto V
Marvel's Spider-Man: Miles Morales
Olympic Games Tokyo 2020: The Official Video Game

FIFA 21
NEO: The World Ends with You