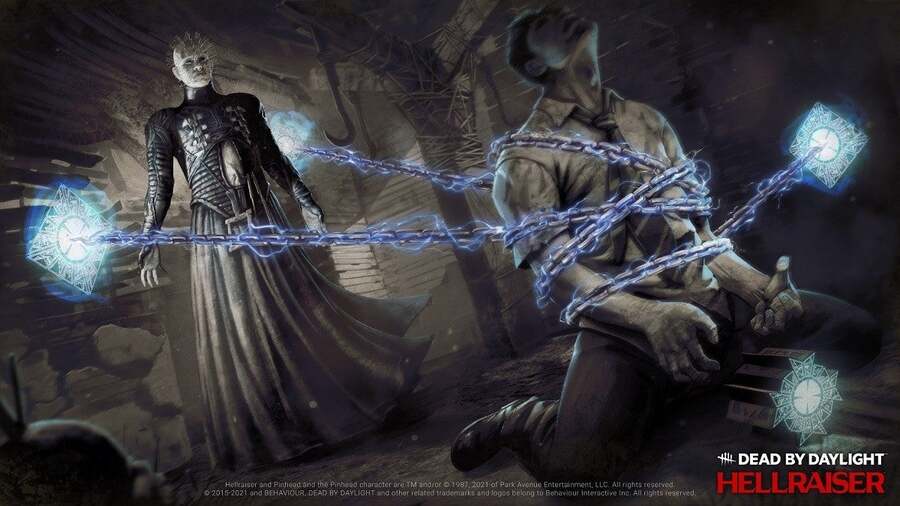 Clive Barker's iconic 80s horror hit Hellraiser and its pinheaded antagonist will be joining Dead by Daylight as a new killer. Canadian developer Behaviour Interactive confirmed the news just a day after announcing the release's Stranger Things content would be leaving storefronts in November, and has since added the Cenobite to public test servers.
The killer sounds complicated to operate – in truth, we're still trying to wrap our head around some of the descriptions of his powers – but as in the movies it sounds like he's able to use his chains to inhibit survivors. There's no word on a firm release date just yet – although a press release does mention September – but this is arguably one of the few remaining villains missing from the game.
Who can they possibly add next – aside from Naughty Bear, of course?
[source twitter.com]