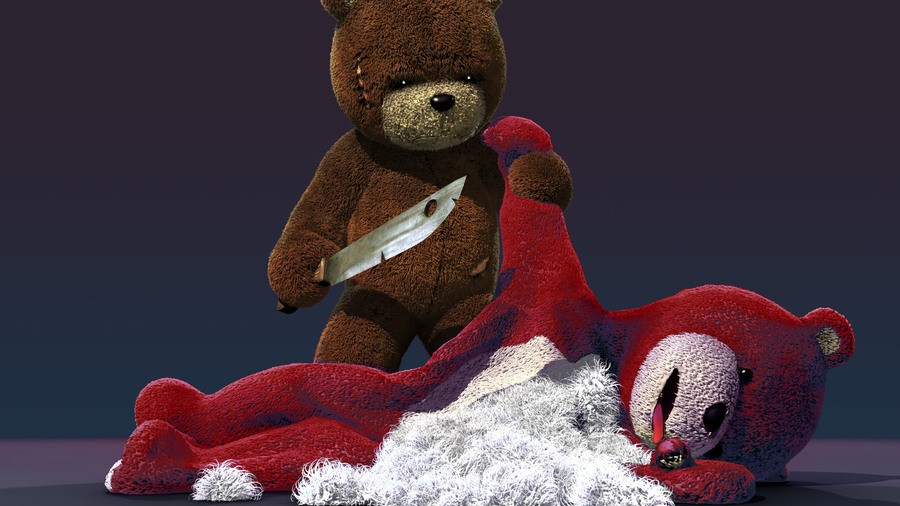 Once upon a time, for a few weeks at the very least, PlayStation 3 murder-'em-up Naughty Bear felt like the biggest game in the world. It reviewed poorly and was quickly forgotten, of course, but it's getting a fresh stint in the limelight as a free Dead by Daylight charm. These function a little bit like keyrings which you can attach to characters as customisation, and why wouldn't you want to affix the stuffed toy to your survivor (or, indeed, killer's hooks) for good luck?
The charm comes as part of the release's fifth anniversary celebrations, and all you need to do is enter the code PIECEOFCAKE into the title's in-game store to unlock it. You'll also get a birthday cake charm for your troubles. Behaviour Interactive, the developer of Dead by Daylight, formerly operated under the name Artificial Mind & Movement, and created games like Naughty Bear and the Bethesda published third-person shooter WET.
It's made us ponder about the possibility of Naughty Bear being added as a future Dead by Daylight killer. Thematically, we suppose a stuffed toy wouldn't gel particularly well with the title's otherwise semi-realistic aesthetic – but we reckon it could work. In fact, we'd be shocked if the Canadian developer hadn't at least prototyped the idea at some point.
[source twitter.com]