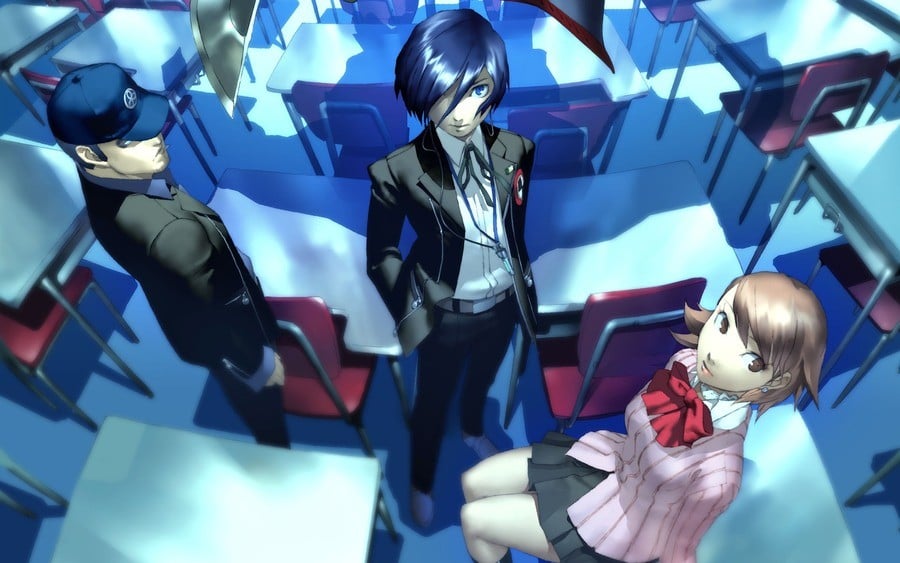 Persona 3 celebrates its 15th anniversary today. It first released in Japan on the 13th July 2006 for the PlayStation 2, and its impact on the RPG landscape has been significant. With its supreme sense of style, outstanding soundtrack, and addictive gameplay mix of turn based dungeon crawling and social links, Persona 3 is really the game that established Atlus as a more well-known developer — especially here in the West.
Persona 3 also pioneered the character-bonding blueprint for Persona 4 and Persona 5, both of which went on to be even more popular than their predecessor. Without Persona 3 and the innovations that it brought to the table, Persona wouldn't be the franchise that's stealing people's hearts 15 years later.
However, despite its age, Persona 3 is still a fantastic RPG. While parts of its gameplay loop are undoubtedly dated — and lacking the quality of life improvements implemented by its successors — its excellent, dread-tinged atmosphere remains.
We'd lose our minds over a remake or remaster of Persona 3 — and you never know, it might actually happen. Atlus is currently teasing seven Persona projects that will be revealed over the course of a year, starting in September. Here's hoping that we get a chance to return to this classic on modern PlayStation consoles.
[source twitter.com]