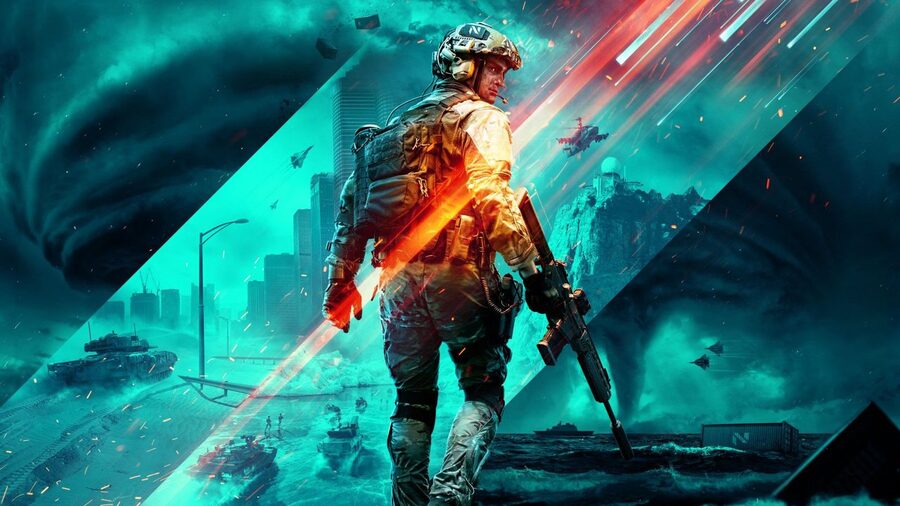 We already know that EA Play Live's main event is scheduled to take place on 22nd July, but the publisher has much more in store throughout the whole month. Leading up to its primary broadcast, it'll host a series of online panels, each with a different theme. Things will get underway on 8th July from 10AM PDT with 'The Future of First-Person Shooters'.
Primarily, this first event will focus on DICE and Respawn, as they discuss what's next for Battlefield 2042 and Apex Legends respectively. It'll be followed by an indie spotlight on 13th July at 10AM PDT, featuring Josef Fares of Hazelight fame. Then on 19th July at 4PM PDT, the Madden NFL 22 team will talk a little bit about how fan feedback has shaped this year's sports sim, before further updates from EA Sports at 10AM PDT on 20th July.
"Look, we're not allowed to tell you much about this one yet, sorry," the blurb reads. "But we can say this Spotlight will highlight an extremely cool new addition to an extremely popular and long-running EA Sports franchise. We may have said too much already. Just keep your calendar free, okay?" Something to do with FIFA 22, then.
EA promises there will be surprises left for the main event on 22nd July at 10AM PDT, but at just 40 minutes the showcase will be brief. It says there will be updates on games like Battlefield 2042, Apex Legends, and Lost in Random – but there will be more! "We'll have a couple other games to highlight as well, but for those, you'll just have to wait and see." Dead Space remake, anyone?
[source ea.com]