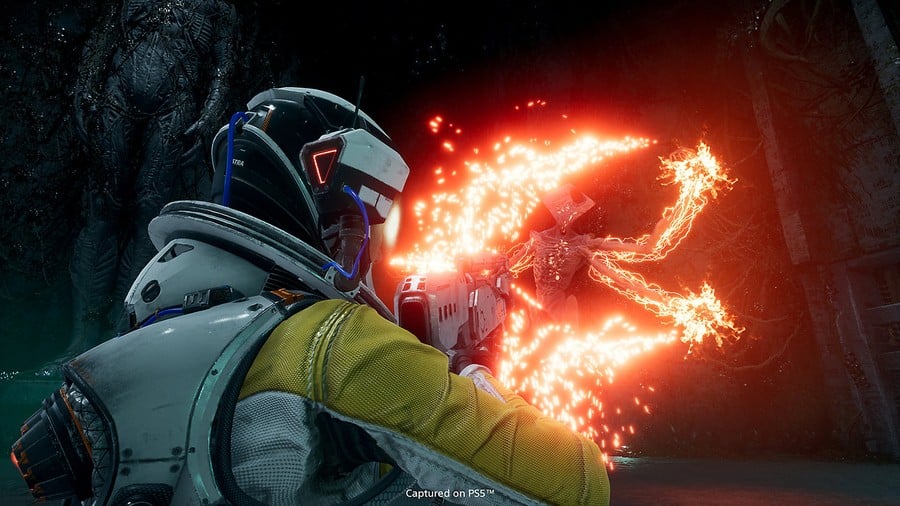 Update: Housemarque promised the new Returnal patch would release today, 14th June, and it's kept true to its word. The update is available on the PlayStation 5 now, and weighs in at 5.6GB. A lot of the feedback we've read online has been extremely positive so far — there are a ton of tiny tweaks and quality of life improvements — so it may be worth diving back in when you can.
---
Original Story: Returnal is a wonderful game, but it has its fair share of issues. While we've encountered almost zero bugs in our time with Housemarque's PlayStation 5 title, many players have been dealing with glitched Trophies, unreliable Activity Cards, and more miscellaneous problems. Fortunately, the developer has been working to patch everything up, and the latest major update is around the corner.
Patch 1.4.0 is set to release next week on Monday 14th June, and it has a pretty long list of changes and fixes. Top of the notes are some fixes to Trophies, which haven't always been triggering when they should. With the new update installed, you'll be able to replay "certain Act 1 & Act 2 Trophies", possibly implying that you can replay bosses. Additionally, for some Trophy scenarios that can't be replayed, those Trophies will be retroactively awarded.
For those trying to complete all the biome surveys, certain Scout Logs have been added to more locations, meaning these rarer collectibles will be more likely to appear, and a particular Cipher that could be unobtainable has been fixed. Furthermore, the Activity Cards intended to track your progress on surveys will provide accurate information with this patch.
There's plenty more besides: audio and DualSense haptics improvements, rebalanced enemies, weapons, and bosses, all kinds of bug fixes — it's a hefty patch, this one. Click through here to read all the patch notes.
Are you still plugging away at Returnal on PS5? Shoot down to the comments section below.
[source housemarque.com]