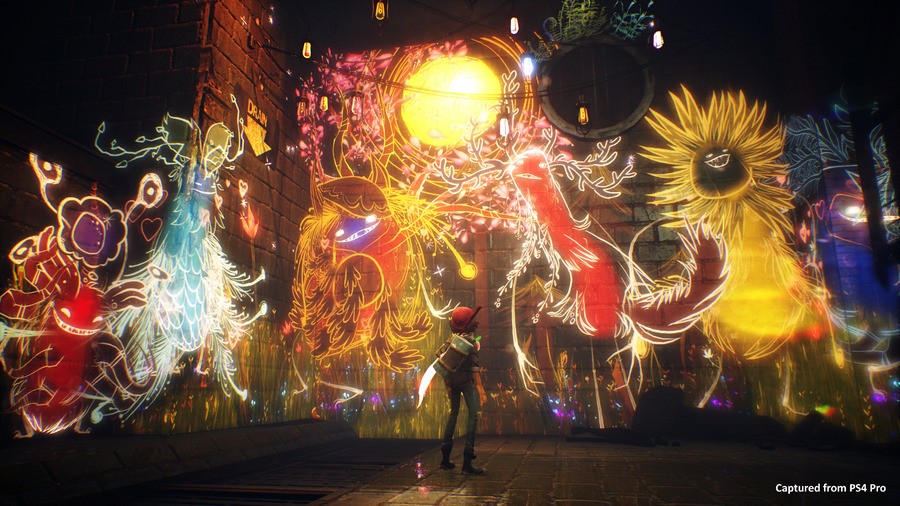 Yesterday's PlayStation Blog post on the future of Sony's first-party studios has sort of opened the floodgates a little for those in the earlier stages of development. Days Gone developer Bend Studio confirmed it's working on a new IP, Team Asobi was officially introduced as an internal team, and now Concrete Genie maker PixelOpus has revealed it will be collaborating with Sony Pictures Animation for a new PS5 title. The news was confirmed via a new job listing looking for a Principal Graphics Programmer, which also makes mention of the new Unreal Engine 5.
PixelOpus also advertised the position on Twitter, posting: "We are hard at work on an exciting new PlayStation 5 title, and continuing to grow. Come and join us on this unique project within #PlayStationStudios!" It sounds like the project is in the early stages of development, but it's exciting nonetheless to know the team is cooking something up alongside Sony Pictures Animation. The job listing states: "We are seeking a Principal Graphics Programmer to contribute to our development process as we tackle exciting innovation and rendering opportunities through a collaboration with Sony Pictures Animation."
What the collaboration could entail is anyone's guess at this point, but it's certainly a good match. After creating the vibrant and colourful world of Concrete Genie, the world is its oyster for PixelOpus. Sony Pictures Animation has recently put out the incredible Spider-Man: Into the Spider-Verse, and upcoming projects include a sequel for the animated web-slinger as well as a Ghostbusters spin-off. It's also working on Hotel Transylvania: Transformia, with a release set for next month.
What do you think the two companies could be working on together? Share your theories in the comments below.
[source boards.greenhouse.io, via twitter.com]