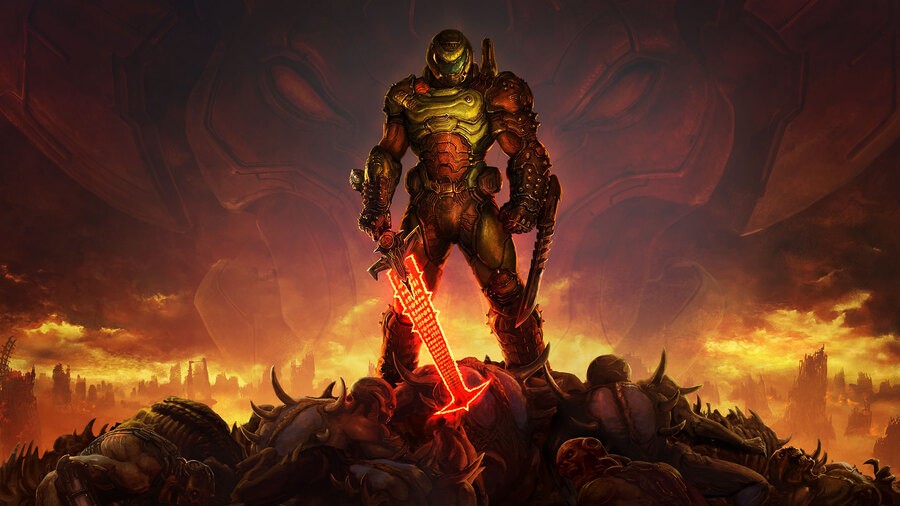 Bethesda won't be bringing new IP Starfield to PlayStation 5, but you can at least look forward to ongoing support for the publisher's pre-existing titles. One of which is DOOM Eternal, with a native PS5 version arriving later this month on 29th June 2021. This is another free PS4 to PS5 upgrade, but unlike Star Wars Jedi: Fallen Order, you won't be able to swap a physical copy for a digital version.
This new PS5 edition will offer three different modes for you to choose from. There's Performance Mode, Balanced Mode, and Ray Tracing Mode. Performance uses a resolution of 1584p at 120 frames-per-second, Balanced opts for 60 frames-per-second at 2160p, and Ray Tracing activates the feature in question while running at 60 frames-per-second at 1800p. The blog post adds: "All modes feature dynamic resolution scaling. Balanced & Performance Modes not available with Ray Tracing. Performance Mode requires a 120hz compatible display. Balanced Mode requires a 4K compatible display."
If you purchased the DOOM Eternal: The Ancient Gods post-launch campaign, that will also be upgraded to the PS5 version. However, your save data will not transfer from PS4 to PS5. You'll need to start the campaign anew on Sony's current-gen system. Have you been waiting to play DOOM Eternal on PS5? Start slaying in the comments below.
[source slayersclub.bethesda.net]