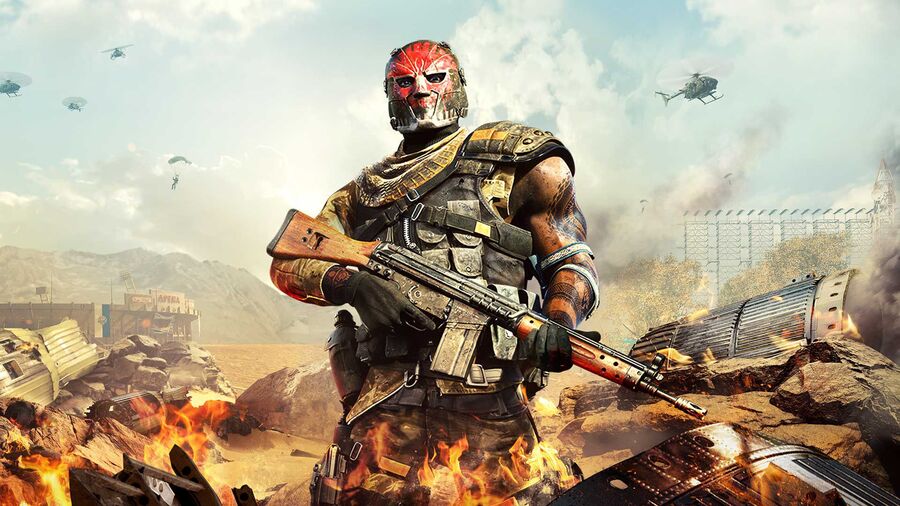 Today's Call of Duty: Warzone update adds support for 120 frames-per-second when the Battle Royale title is played via backwards compatibility on PlayStation 5. This is a feature that previously didn't seem to be possible on Sony's current-gen console, as other games like Overwatch and Rocket League skipped implementation on PS5. The update available now for Call of Duty: Warzone flies in the face of that, suggesting it was either possible all along or Sony has tweaked how backwards compatibility works in the background.
Previously, developers said they would need to make a native PS5 version in order to take advantage of these sorts of upgrades. Back in November 2020, Psyonix senior communications manager Stephanie Thoensen told us: "Enabling 120hz on Xbox Series X|S is a minor patch, but enabling it on PS5 requires a full native port due to how backwards compatibility is implemented on the console, and unfortunately wasn't possible due to our focus elsewhere." Today's patch must mean something has changed on the backend as Call of Duty: Warzone still operates as a PS4 title. While there is a PS5 version in the works, it's not available yet.
In order to activate 120 frames-per-second on PS5, you'll need to dive into the console's settings. As per Charlie Intel, set "Enable 120Hz" to Automatic and in the "Game Presets" tab, select Performance Mode. If you have a HDMI 2.1 TV, you'll be able to play at 4K with 120 frames-per-second activated. HDMI 2.0 sets will run the frame rate at 1080p, but you must tweak the settings to ensure that happens. You may also have to turn off HDR to get the feature working.
The likes of a FOV slider and faster load times are being considered for a native PS5 version, but starting today, you can enjoy one of the features a current-gen version would bring ahead of time. Will you be using 120 frames-per-second henceforth in Call of Duty: Warzone? Let us know in the comments below.
[source ravensoftware.com]