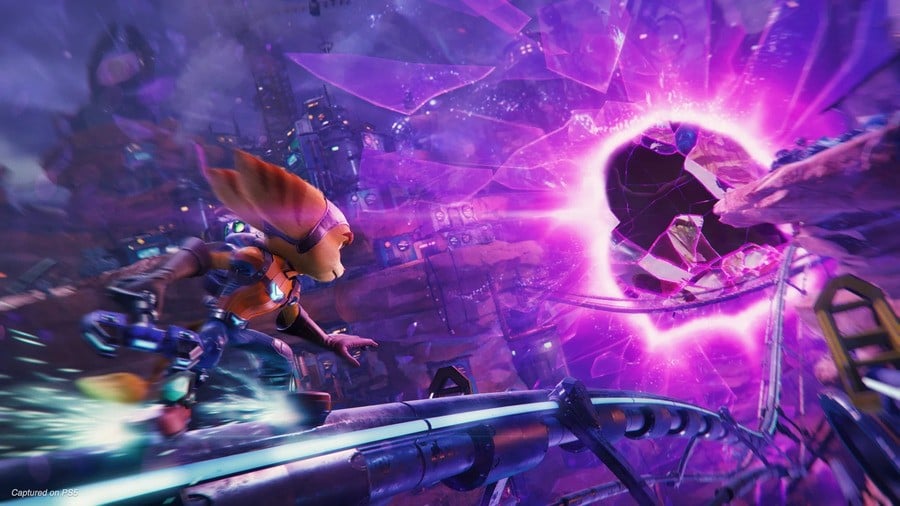 Update: As a correction here, while there are 30 Blizon Crystals in Ratchet & Clank: Rift Apart, you only actually need to hit 29 of them to unlock the Shifty Character Trophy. You therefore should not need to return to the grind rail section outlined in this article in order to get the Platinum Trophy. However, if for whatever reason you did miss a Blizon Crystal here, you can return to the grind rail if you follow these steps.
To further clarify, then, there are no missable Trophies in Ratchet & Clank: Rift Apart and everything can be earned in a single playthrough, apart from Fully Stacked which can be earned near to the beginning of a Challenge Mode play through.
---
Original Article: Oh, Insomniac Games! Ratchet & Clank: Rift Apart is incredible, but the developer has cocked up one of its Trophies, rendering a potentially easy-peasy Platinum a real bolt in your boots. The developer clearly intended for the game's virtual pots to be seriously straight-forward to unlock – after all, you don't even need to find All Collectibles Locations, just some of them.
However, one Trophy, Shifty Character, requires you to hit all the Blizon Crystals – these are runes which toggle you between dimensions – on two of the title's primary planets: Blizar Prime and Cordelion. It should be simple – you can return to any prior location once you've beaten the campaign anyway – except for the fact that some of the Blizon Crystals you need are perched on a grind rail on Blizar Prime which you can never access again.
Obviously, you can play through the game a second time – there's even New Game+ – and grab them on a new run, but it's somewhat frustrating to see all of Insomniac Games' efforts making a comfortable Platinum Trophy undone by this oversight. It's possible the developer may patch this, but if it doesn't, just make sure you're paying extra attention while grinding the rail towards the end of Blizar Prime.