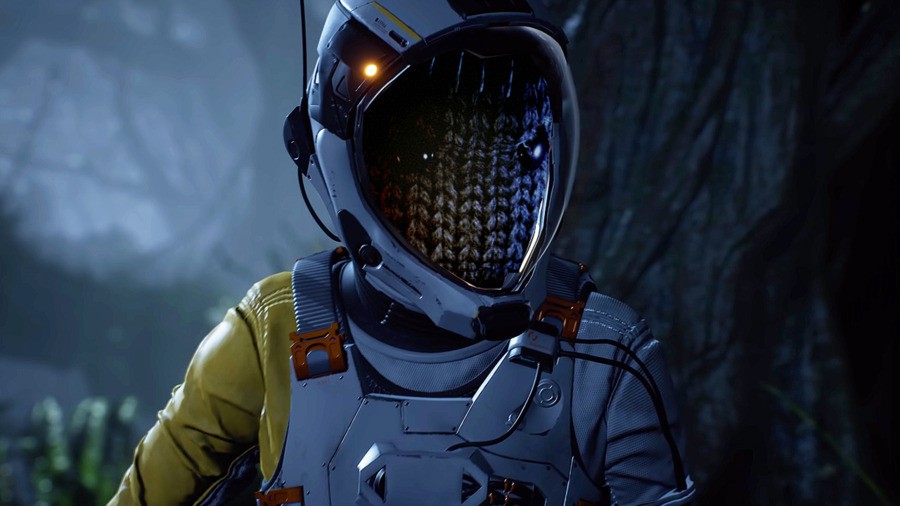 Update 21/5/21: As has been pointed out to us, this Selene costume for Sackboy: A Big Adventure costume has been confirmed to be free. Also, no platforms have been specified, so presumably it'll be available in the PS4 version of Sackboy too. We'll have to wait and see on that one, but hey, free stuff!
---
Original Story: Selene has a very bad time in Returnal. The protagonist crash lands on Atropos, a haunting and hostile planet where she's doomed to relive an endless loop over and over again. You have to imagine that, after blasting baddies and trudging through similar terrain on repeat, she might be due a bit of a breather. Well, she might have found the ultimate getaway location within Sackboy: A Big Adventure.
The poor space scout is joining everyone's favourite hessian hero in the delightful platformer. When the DLC pack arrives, you'll be able to dress up your Sack-person as Selene, as you can see in the below tweet:
Finally, she can chill the heck out in the peaceful land of Craftworld.
This Returnal crossover DLC crash lands into Sackboy's latest on 26th May, in a week's time. It's not clear how much the costume will cost, but we'll obviously find out in a few days. We've always enjoyed when PlayStation properties crossed paths with the chameleon-like Sackboy, so it's great to see newer faces getting similar treatment.
Will you be picking up the Returnal DLC costume for Sackboy: A Big Adventure? Grab that Astronaut Figurine in the comments section below.
[source twitter.com]