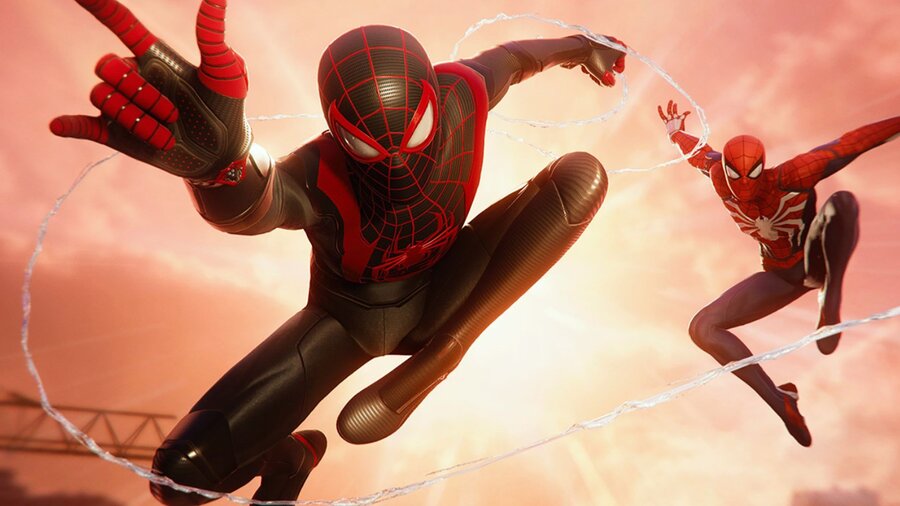 The moment has finally arrived for PlayStation 5 owners. The Days of Play sale finally brings with it discounts for some of the biggest PS5 titles available right now! These new deals are coupled with temporary price cuts for the biggest and best PS4 exclusives, all of which are available through until 9th June 2021. Every single discount is live right now on the UK, EU, and US PS Stores, so let's not waste anymore time and get right into things.
We're going to tackle the most important price drops straight away. Marvel's Spider-Man: Miles Morales can be picked up for £41.49/$39.99, or you can opt for the Ultimate Edition which includes Marvel's Spider-Man: Remastered at a cost of £60.89/$60.19. Then there's Demon's Souls coming in at £60.89/$60.19 and Sackboy: A Big Adventure is cut to £51.59/$49.79. The Nioh Collection is £60.89/$60.19, Yakuza: Like a Dragon comes in at £38.49/$41.99, and Judgment is already discounted to £26.24/$29.99. Finally, MLB The Show 21 can be picked up for £51.59/$49.79.
Other PS5 game deals:
Onto the PS4 titles and we have Ghost of Tsushima at £31.34/$40.19, The Last of Us: Part II drops to £23.64/$29.99, and Days Gone comes in at £15.94/$19.99. Persona 5 Strikers is discounted to £41.24/$41.99, 13 Sentinels: Aegis Rim drops to its lowest ever digital price of £22.49/$32.99, Persona 5 Royal is just £24.74/$27.99 for the Deluxe Edition, and Sekiro: Shadows Die Twice goes half price at £29.99/$29.99. Then we have Resident Evil 2 for £13.99/$15.99, the Mafia: Trilogy is £27.49/$32.99, Dragon Quest XI S: Echoes of an Elusive Age comes in at £22.74/$25.99, and Doom 3: VR Edition is already cut in price to £11.19/$13.99.
Then there are some real bargains, such as Sniper Elite III: Ultimate Edition for £2.99/$7.99, Far Cry 3: Classic Edition at £2.49, and Agents of Mayhem is £2.39/$2.99. We also recommend Titanfall 2 for £3.59/$3.99 and Unravel Two at £3.99/$4.99. The Royal Edition of Kingdom Come: Deliverance is also just £8.74/$9.99.
Given just how many PS5 and PS4 titles the Days of Play sale covers, the deals listed above only scratch the surface of what's on offer. Therefore, UK and EU readers should head on through here to check out a complete list, while US readers can use this link. There's a lot to sift through, but has anything caught your eye? Share your digital haul in the comments below.
[source store.playstation.com]