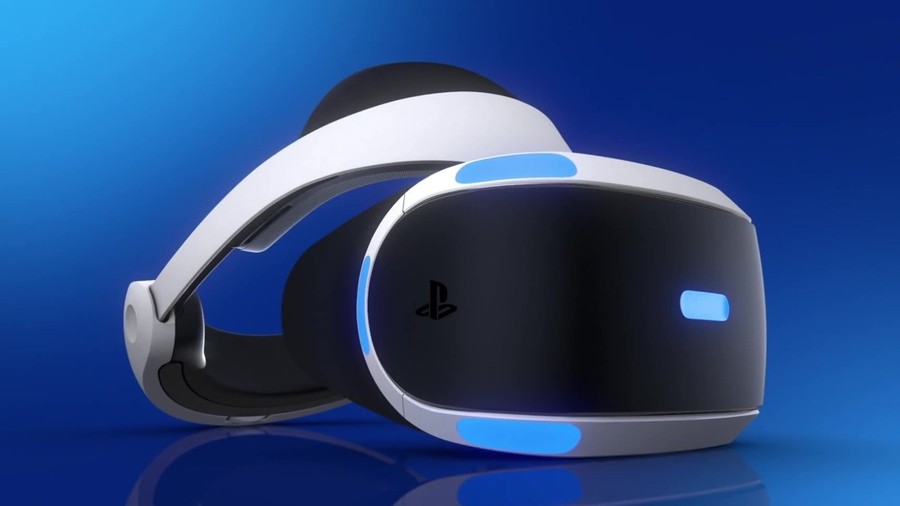 The next-gen PSVR headset Sony has already announced for PlayStation 5 sounds like a quantum leap compared to its rudimentary PS4 predecessor. That's assuming an exclusive report published by UploadVR is accurate, which cites "reliable sources". Apparently, the platform holder has been briefing developers on the headset's features, which makes sense considering it did mention prototype hardware would be sent out soon.
What are the key details, then? Well, it allegedly has a resolution of 4000x2040 (an enormous boost compared to the previous PSVR headset's 1920x1080) and gaze tracking capable of foveated rendering. The latter could be a game-changer: in layman's terms it means that the headset may be able to detect where you're looking, meaning that developers can render the objects you're focusing on in higher detail. Pair this with the PS5's super-fast SSD, and we're already drooling.
Here's another interesting feature: apparently there's a motor in the headset itself which is capable of haptic feedback similar to the DualSense. We already know that the device's new controllers will share technology with the PS5 pad, but furthering sensations to the head and scalp should make games even more immersive – although obviously it'll need to be delicately done. Research suggests that some form of feedback when synchronised with movement can help with motion sickness, too, as the sensation of rumble tricks the brain into thinking you're actually walking.
As we already know, the next-gen PSVR will leverage a single cord from the console's USB Type-C port to the headset, and the controllers will be tracked using cameras on the unit itself. This will allow you to face away from your television without losing tracking – and even put the pads behind your back. It will also drastically improve the setup process, as you'll no longer need to have a PS Camera on your TV cabinet or desk.
Our only concern here is the price – this thing sounds expensive. Make no mistake, though, if the information being shared here is accurate – and it seems believable to us – then this is going to be a truly next-gen improvement on the PS4 headset. When you factor in the PS5's primary features – its processing power, SSD, and Tempest audio engine – then the technology being touted here will be transformative, especially when paired with the blockbuster software Sony is renowned for.
[source uploadvr.com]