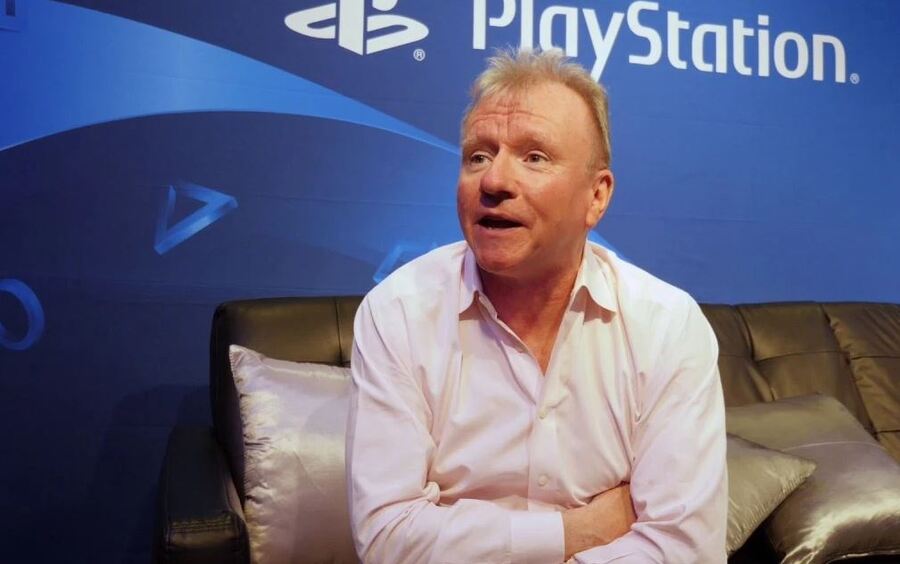 "Putting [games] into a subscription model on day one, for us, just doesn't make any sense," Sony bigwig Jim Ryan told GamesIndustry.biz prior to the launch of the PlayStation 5, when asked about Xbox Game Pass. "For others in a different situation, it might well make sense, but for us it doesn't. We want to expand and grow our existing ecosystem, and putting new games into a subscription model just doesn't sit with that."
The executive added: "We have had this conversation before – we are not going to go down the road of putting new titles into a subscription model. These games cost many millions of dollars, well over $100 million, to develop. We just don't see that as sustainable." Little over six months later, MLB The Show 21 – a first-party game developed by Sony's own San Diego studio – will be available day one for members of Microsoft's subscription. PlayStation fans will have to pay up to $69.99 to play.
There are mitigating factors, of course, but very few with a sane mind could argue against the outrageously bad optics on display here. MLB The Show, a franchise historically released exclusively on PlayStation platforms, is making its debut on Xbox systems this year. Clearly the league played a large part in the multiformat release; MLB wants the game to be enjoyed by as many people as possible, and the brand is worthless without the official license.
It's fair to say most fans had comfortably wrapped their head around that; the series has always been a big seller for Sony, but it's not a globally defining franchise like God of War or Horizon Zero Dawn – given the unprecedented circumstances, the move to multiple platforms made sense. What doesn't make sense, however, is the Japanese giant allowing it to be handed out to Xbox Game Pass subscribers at no extra cost on day one, while long-standing PlayStation fans are forced to pay full-price.
Some have tried to argue on social media today that the Japanese giant simply had no say in this matter: the title is published by MLB on Xbox platforms. But it seems unfathomable to us that Sony negotiated such a bad deal with the league that it couldn't even veto an Xbox Game Pass version of a product it created on launch day. Surely someone at PlayStation had the foresight to say: "Please don't make us look bad by giving away our game on a competitor's service at launch."
And yet, that's what's happened anyway! If the manufacturer really has that little leverage over a brand that it's nurtured, funded, and overseen for decades, then we're not sure who's doing business at PlayStation anymore; we're bumbling communicators at the best of times, but we're pretty sure even we could have stepped out of that particular boardroom ensuring that MLB The Show 21 doesn't get put on Xbox Game Pass until at least three months after launch.
Others have suggested that Sony will have cashed a humongous cheque, straight out of Microsoft's fabled war chest, due to this deal. And it's true – there's no doubt Xbox will have handed over a huge hunk of change for this title. But exactly who's that meant to please? The accountants at PlayStation? Meanwhile, long-time fans of the brand are being asked to shell out $59.99 for a PS4 copy, $69.99 for a PS5 copy, or $84.99 for both. (You get both versions with Xbox Game Pass, by the way).
We understand all of the caveats: Xbox Game Pass is not free, you still have to pay $14.99 a month to subscribe. And yes, third-party titles are rotated in and out, so MLB The Show 21 will not be included in the service forever. However, it's worth noting that even if the baseball simulation is eventually removed, subscribers to the Microsoft membership will get a discount on the release's MSRP, so will be able to buy the game at a lower price than it's available for on PS5 and PS4 – and still get a "free" rental for an as-of-yet-undetermined length of time to boot.
The hard working development team at Sony San Diego won't be too fussed by this; it means more people will be playing its game, which is a good thing – especially after a particularly challenging development cycle. But for PlayStation, the optics of this are unfathomable; we're genuinely curious to see if it's going to try and make good with its long-time fans, because surely the only option here is for it to put the product into one of its own subscription services in response.
Ryan has argued that Xbox Game Pass, as a business model, is unsustainable. And he's probably right – unless you have the trillion dollar deep pockets of Microsoft, of course. Yet, under his watch, he's seen one of PlayStation's tentpole internally developed titles launch day one on the very subscription service he's argued against. Whatever the chain of events that led to this outcome, this is such a bad look that it honestly beggars belief.
---
Do you believe PlayStation had no say in this matter? Do you think the optics are being exaggerated here, and none of this matters that much? Should Sony just ignore this, and let its fans proceed to pay full-price? Tell us subscriptions aren't sustainable in the comments section below.