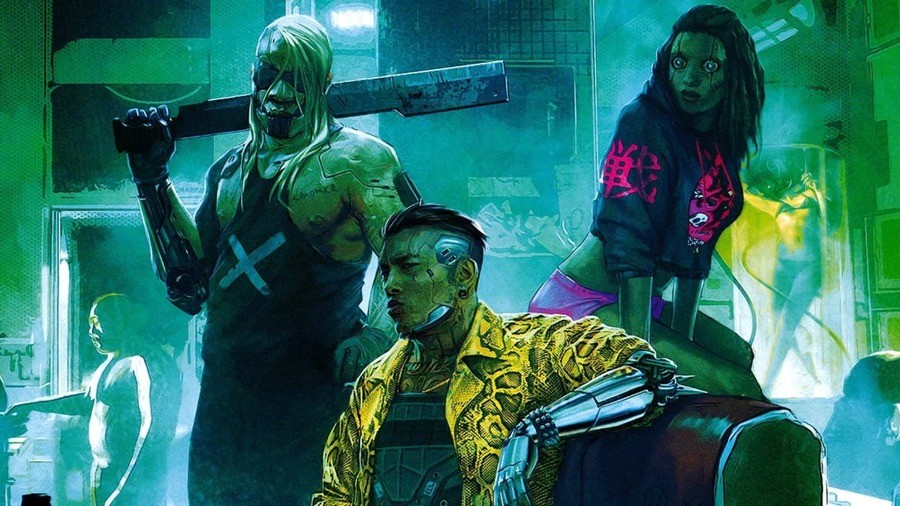 Nine free pieces of Cyberpunk 2077 DLC have supposedly been leaked via the Epic Game Store. Following the release of the game's latest update, patch 1.2, Reddit user PricklyAssassin managed to sneak a quick look at Cyberpunk 2077's recently registered add-ons. All we have to go on right now is a set of DLC names, but each one of them suggests some potentially juicy content that could add several much requested features to the release.
The DLC names are as follows:
Ripperdocs Expansion
Body Shops Expansion
Fashion Forward Expansion
Gangs of Night City
Body of Chrome
Rides of the Dark Future
The Relic
Neck Deep
Night City Expansion
All of the above DLCs are listed as 'free'. Meanwhile, an 'Expansion Pass' is priced at $14.99. We assume that this will include premium, story-based expansions — the same as what we got with The Witcher 3: Wild Hunt.
So what are these free DLCs? Well, it sure looks like the first three are actual expansions that, going by the names, add features to the game. A lot of player criticism has been directed at Cyberpunk 2077's lack of more in-depth mechanics, and these listings perhaps suggest that better character customisation is on the way.
As for the rest, we could be looking at additional quests or systems. 'Night City Expansion' sounds especially interesting — are new areas going to be added to the map? No doubt we'll learn more in the coming weeks and months.
Of course, it goes without saying that CD Projekt Red has a lot more work to do when it comes to improving the quality of Cyberpunk 2077 on consoles. The aforementioned 1.2 update does seem to be a step in the right direction based on our testing, but it's still a bit too early to celebrate free DLC in our opinion.
What do you make of these listings? Hope for a better dark future in the comments section below.
[source reddit.com]