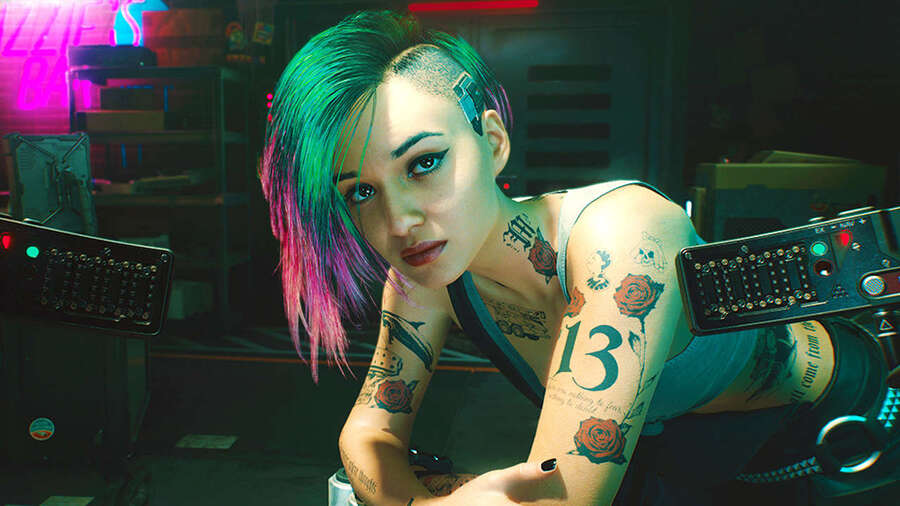 Cyberpunk 2077 won't be returning to the PlayStation Store any time soon, as CD Projekt RED has delayed the title's next major patch, due to the recent cyber-attack that the firm has faced. Writing on Twitter – this time without its customary yellow template – the Polish studio explained that the game's next major patch will no longer arrive in February, as previously promised.
"Our goal for Patch v1.2 goes beyond any of our previous updates," a statement said. "We've been working on numerous overall quality improvements and fixes, and we still have work to do to make sure that's what you get. With that in mind, we're now aiming for release in the second half of March. It's not the news we enjoy sharing, but we want to make sure we launch this update properly. Stay tuned for more information as the time draws closer. Thank you for your continued patience and support."
The sci-fi role-playing release has now been missing from the PS Store for over two months, and it looks like it'll reach three before this update drops. Obviously, under the circumstances, it's important it does a thorough job – and it could never have predicted a cyber-attack on the scale of what it's experienced. Still, the optics aren't exactly outstanding, are they?
[source twitter.com]