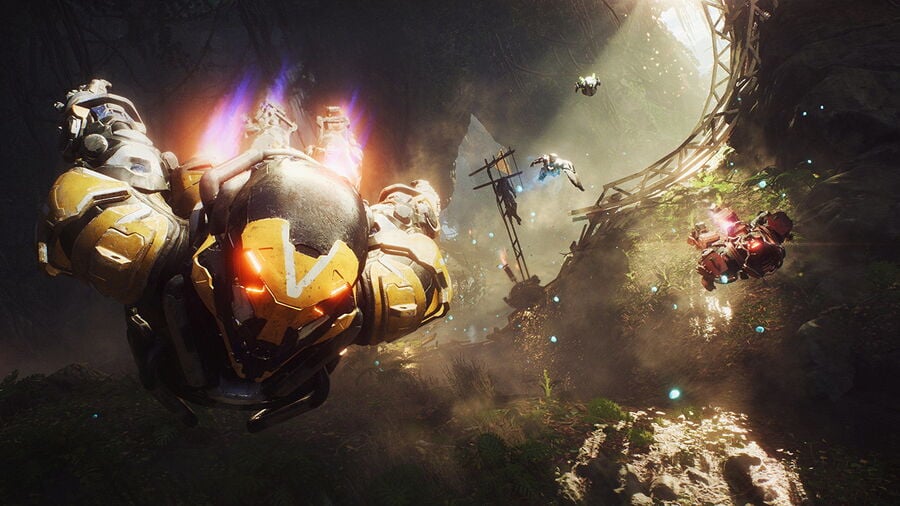 Following an internal meeting earlier this month, the major overhaul planned for BioWare's ANTHEM has now been officially cancelled. A new blog post states that while the live service will remain active, development on any new content or updates has ceased. "I know this will be disappointing to the community of Anthem players who have been excited to see the improvements we've been working on. It's also disappointing for the team who were doing brilliant work", said Christian Dailey. Bloomberg reports that the small team that had been working on the project has been moved on to the studio's next RPG, Dragon Age 4.
Dailey goes on to explain that the COVID-19 pandemic had a huge impact on the team's production efforts, meaning it couldn't finish everything it set out to do. Attempting to follow through with its plans would have placed too much "undue stress on our teams". He then thanks the fans who stuck by ANTHEM for their passion, kindness, and encouragement. "Game development is hard. Decisions like these are not easy. Moving forward, we need to laser focus our efforts as a studio and strengthen the next Dragon Age, and Mass Effect titles while continuing to provide quality updates to Star Wars: The Old Republic."
How do you react to the news? Were you hoping the looter shooter could be revived with a big overhaul or was BioWare's attempt doomed from the start? Make your verdict in the comments below.
[source blog.bioware.com]