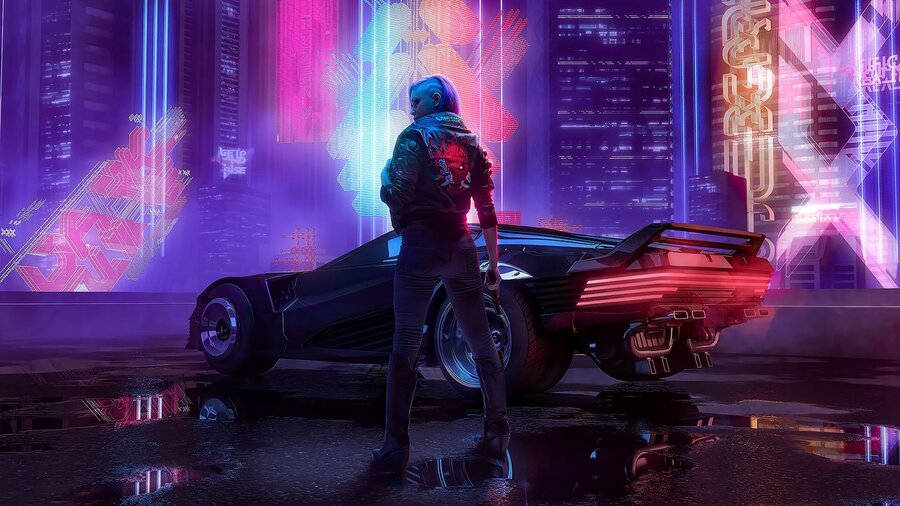 Update #2: CD Projekt RED has responded to Cyberpunk 2077's epilepsy concerns, confirming that it will add an additional warning to the beginning of the game. Meanwhile, its team is exploring the possibility of a more permanent fix long-term.
Obviously if you are planning on picking up the game this week and you do have epilepsy, then be careful before playing.
---
Update #1: UK charity Epilepsy Action has urged CD Projekt RED to make changes to Cyberpunk 2077, as it emerges the game could cause seizures. As outlined below, the title's presentation includes one particular effect which is similar to one used by neurologists to trigger seizures for medical purposes. Understandably, the organisation is shocked by the revelation.
It said in a statement, as produced by VG247: "We are alarmed and saddened that a game reviewer had a seizure triggered by Cyperpunk 2077, before it was even launched. The game features rapidly blinking lights and other animations that could cause seizures in people with photosensitive epilepsy. These features are unsafe and should have been avoided to make the game more accessible.
"With huge demand and excitement building for its release, it may pose a serious risk to people with photosensitive epilepsy. The developers CD Projekt RED should consider how they can update the game to make it safer. A disclaimer warning at the beginning isn't enough."
---
Original Story: Given the very nature of Cyberpunk 2077 and its gaudy sci-fi setting, it was always going to be a potential trigger for epileptics. However, a deep dive on Game Informer reveals that if you do suffer from the condition you should approach with real care – it sounds like there are some aspects of the release which could potentially trigger seizures.
While this can be true of pretty much any game given the disorder affects everyone differently, the publication mentions that when suiting up for one of the title's "memory hacking" sequences, the title displays a "rapid onslaught of white and red blinking LEDs, much like the actual device neurologists use in real life to trigger a seizure when they need one for diagnosis purposes".
The site continues that, while it's possible the similarity is completely coincidental, "it's a very spot-on coincidence, and because of that this is one aspect that I would personally advise you to avoid altogether". It adds: "When you notice the headset come into play, look away completely or close your eyes. This is a pattern of lights designed to trigger an epileptic episode and it very much did that in my own personal playthrough."
It sounds like the game would perhaps benefit from some accessibility settings to tone down triggers for those who suffer with epilepsy. Obviously this game is coming in hot – we still don't have review code – so it may take a little while for CD Projekt RED to add something like that in, but we'd recommend reading through Game Informer's article if you do plan to play at launch so that you can at least be prepared.
[source gameinformer.com]