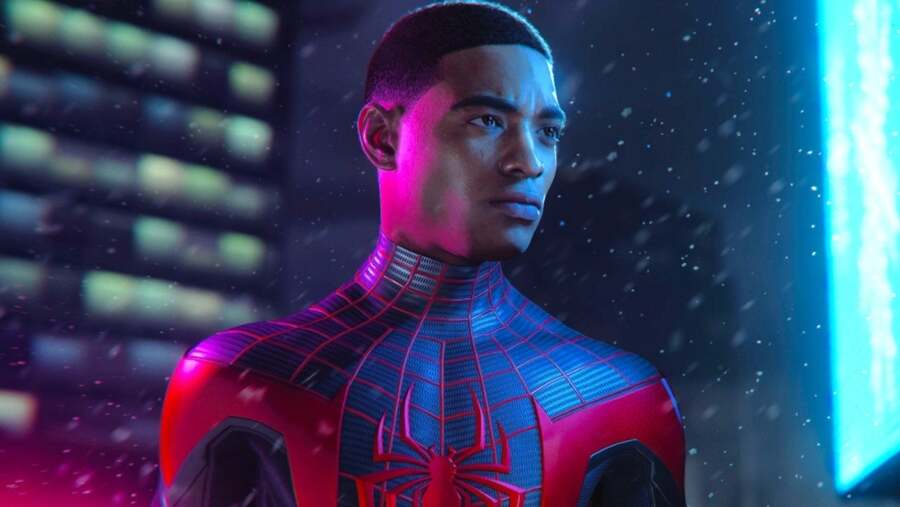 We awarded Sony three 10/10s this year. Three of 'em. Before anyone attempts to play the fanboy (Activity) Card, we also gave the company a 4/10 – for Predator: Hunting Grounds, if you'd forgotten about that game's existence – so it's not like we purposefully inflated our ratings. In fact, the three titles we're referring to – Dreams, The Last of Us: Part II, and Demon's Souls – command an 89, 93, and 92 on reviews aggregator Metacritic respectively. In an era where review scores generally skew lower than they did during the PlayStation 3 days, that's an outstanding achievement.
What's important to note is that the abovementioned were not the only titles PlayStation published this year. There was also Patapon 2 Remastered (Metacritic: 75), MLB The Show 20 (Metacritic: 83), Marvel's Iron Man VR (Metacritic: 73), Ghost of Tsushima (Metacritic: 83), Marvel's Spider-Man: Miles Morales (Metacritic: 85), Astro's Playroom (Metacritic: 83), and Sackboy: A Big Adventure (Metacritic: 80). It also published Nioh 2 (Metacritic: 85), but we'll exclude that as it represents a joint-effort with Koei Tecmo.
That's a total of 11 games, many of which were critically acclaimed, apart from the 56-rated Predator: Hunting Grounds. It makes for an average Metacritic rating of 81. Exclude the aforementioned 80s movie multiplayer tie-in and that number jumps to 84. That's outstanding for any publisher with the kind of output that Sony had this year; typically the more games you release, the more your average falls – but this was also one of PlayStation's most prolific years.
In fact, is it the platform holder's best ever year? Obviously that comes down to subjective tastes, but we can't think of many periods in the platform holder's history that rival this kind of output. Some will point to 2018, which played host to God of War, Detroit: Become Human, Marvel's Spider-Man, Shadow of the Colossus, and Astro Bot Rescue Mission. It's certainly competitive on paper, but the average sits at about a 74 rating across 15 games, dragged down by multiple PSVR and PlayLink stinkers. Focus on just the core titles and you get about an 86, but across just six games.
So it's a comparable lineup, but we'd argue that PlayStation was much more consistent this year. Even more impressively, it was able to achieve this kind of success at the start of a generation during a global pandemic. It's perhaps a sign that, despite not expanding at the scale of its competitors, PlayStation Studios is actually improving the overall quality of its output as time moves on. That's a testament to both its management structure and the creative talent of its teams.
Sony will be looking to improve on this average next year, as it prepares Ratchet & Clank, God of War: Ragnarok, and Horizon Forbidden West for release. We're seeing the PS5 hit its stride much quicker than the PS4 did, as it wasn't until around 2015 with the release of Bloodborne, that its previous console really started to pick up pace. Again, that speaks volumes of its strategy, and its approach to cultivating high-quality first-party content.
Perhaps PlayStation's offering didn't speak to you personally this year, but there's no denying that it's handled the transition to PS5 brilliantly, serving its sizeable PS4 audience with must-play titles earlier in the year and yet still enjoying its best-ever launch period for next-gen early adopters. Add the context of coronavirus, and you've got to respect the organisation's efforts. Long may it continue into the new generation and beyond.
---
Was 2020 PlayStation's best ever year? Did you prefer its output in a previous year? How do you think 2021 will stack up? Let us know in the comments section below.