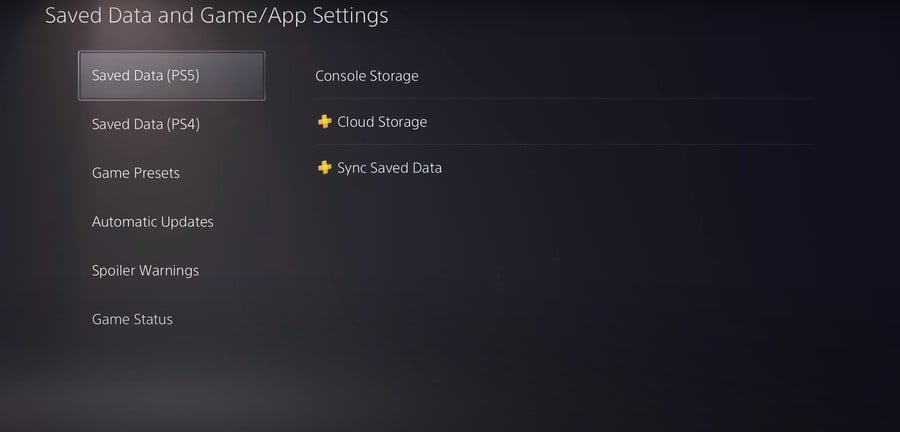 It has come to light that PlayStation 5 games aren't the only ones effectively stranded on your internal storage. The next-gen console doesn't allow saves to be transferred onto a USB stick so they can be easily brought over to another console. You will still be able to upload them to cloud storage with a PlayStation Plus membership and then transfer them between systems from there, but there's no longer a way of doing it physically at launch. This is a feature present on PlayStation 4 but isn't available on PS5 at the time of writing.
To clarify, the ability to transfer your PS4 saves onto a PS5 system via USB still exists. As Polygon reveals, an option in the Settings menu lists "USB Drive" as a way of accessing your save data for PS4 titles, but it is nowhere to be seen within the PS5 tab of the very same nature. Therefore, the only way to transfer saves between PS5 consoles right now is to do it through cloud storage with an active PS Plus subscription.
Are you disappointed this feature no longer exists on PS5? Do you hope support is patched in sooner rather than later? Create space in your cloud storage in the comments below.
[source polygon.com]