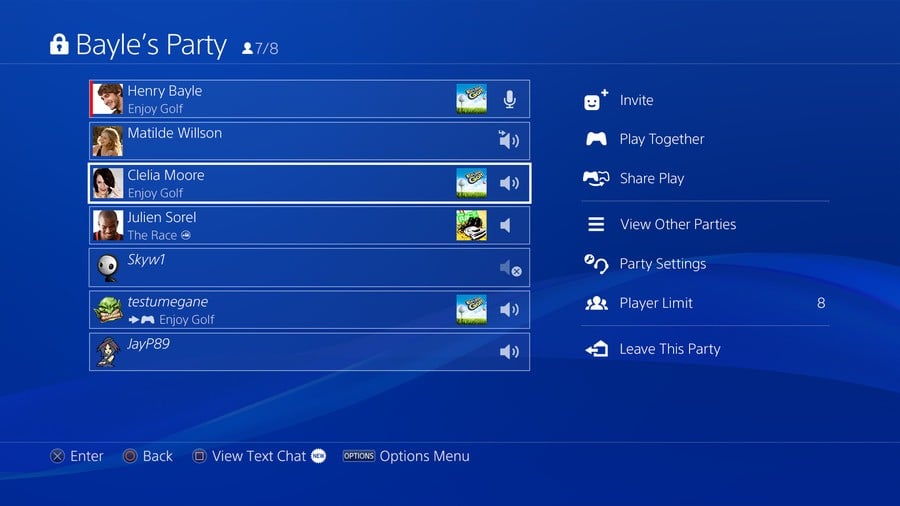 Update: Sony has also issued the following statement on the matter: "Following this update, users are seeing a notification about Party Safety and that voice chats in parties may be recorded. Voice chat recording for moderation is a feature that will be available on PS5 when it launches, and will enable users to record their voice chats on PS5 and submit them for moderation review. The pop up you're seeing on PS4 right now is to let you know that when you participate in a chat with a PS5 user (post-launch), they may submit those recordings from their PS5 console to SIE."
---
Original story: PlayStation 4 firmware update 8.00 really has caused a bit of a kerfuffle, hasn't it? As well as breaking everyone's friends list and making the act of putting together a party much tougher than it needs to be, there's now speculation doing the rounds that Sony is actively listening in on these virtual get-togethers. This all started on social media, of course, as users began sharing screenshots which seemed to indicate the claim. However, it's not Sony doing the recording.
The message being passed around states: "Please be aware that voice chats in parties may be recorded and sent to us by other users. By participating in voice chat, you agree to your voice being recorded." The key point here is that the users taking part in the party chat are the ones doing the recording, not the hardware manufacturer. These recordings, made by PS4 owners, could then be used as proof of Community Code of Conduct violations. The PlayStation UK support Twitter account reinforces this with the tweet you see below.
An option in the PS4 settings can also be toggled to disable the console from recording your voice. And anyway, this functionality has been around since the current-gen system launched back in 2013. The Japanese giant has included the point in its software usage terms for seven years — it's not something Sony has suddenly sprung on us earlier today.
[source twitter.com]