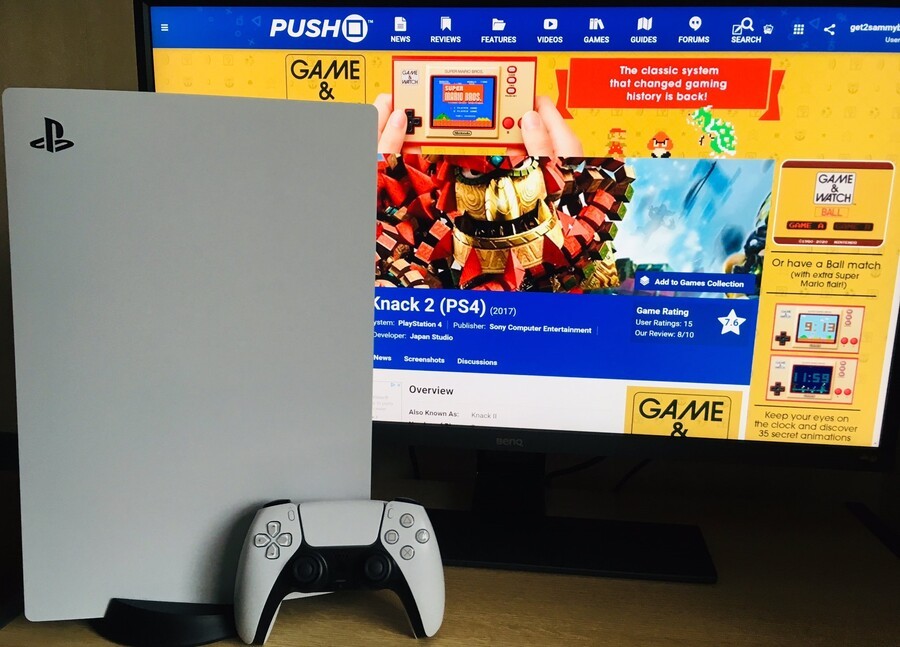 We're happy to confirm that this morning we received a PlayStation 5 from Sony, meaning that you can expect tons of coverage over the coming weeks. It's been a year unlike any other really, meaning that this morning was our first opportunity to touch the next-gen console and its controller. We've obviously got lots of work ahead of us, but we wanted to give you a sneak peek into some of our initial impressions, and let you know what we'll have in store.
What to Expect This Week
As mentioned, we only received the system this morning, so we're going to need a little bit of time to get to grips with it and its features. Fortunately, we have a bit of time to wrap our head around everything before the next big embargo lifts. In the meantime, here's what you can look forward to this week:
Hands on impressions with the DualSense controller
Astro's Playroom gameplay footage and preview
A first 24 hours with the PS5 report
Please note that there are several embargoes in place, so there's a limit to what we can talk about. We still want to hear your questions because it'll inform our overall coverage, but do keep in mind that if we don't answer specific queries, it's probably because we can't. That said, we're really looking forward to digging in ahead of launch and beyond.
Our Impressions So Far
We can talk a little bit about the console itself and our first impressions using it. So, the system is definitely large. In the photograph embedded above, we've put it on our computer desk next to a 32-inch monitor, which should give you a sense of scale. It's also very heavy. It looks much better in the flesh, though; it's going to stick out wherever you place it, but that's kind of the vibe it's going for.
The DualSense controller is excellent. The face buttons have a very damp push to them, and the triggers are tighter than the ones on the DualShock 4. Overall the pad is larger and heavier than its predecessor which may take some getting used to, but it feels like a very high quality, premium peripheral. The proof will be in the pudding, but this could be PlayStation's best-ever pad.
We can talk a little bit about Astro's Playroom and how it uses the controller. Our initial impressions are that the DualSense is a real game-changer. The haptic feedback is unlike anything we've ever experienced before; there are patterns and textures to the vibrations, so sand feels different to water for example. It's unbelievable.
We've also been able to test out the adaptive triggers. An early demo for the DualSense in Astro's Playroom sees you engaging jet thrusters by pulling the L2 and R2 buttons. In this example, the triggers are stiff to begin with, before you push past the initial resistance and slide into the thrust. It's a very noticeable feeling, but something we can't wait to experience more of.
---
We'll have more on Astro's Playroom, the DualSense, and PS5 in general all the way through to launch, so sit tight. In the meantime, if you do have any questions, let us know below and we'll try to bring you answers as and when we can. It's going to be an exciting time on Push Square, and we can't wait to share this launch with you.