Update: Marvel's Spider-Man: Miles Morales is also on the cover of Japanese magazine Famitsu this week, and you can see the cover courtesy of the Tweet below: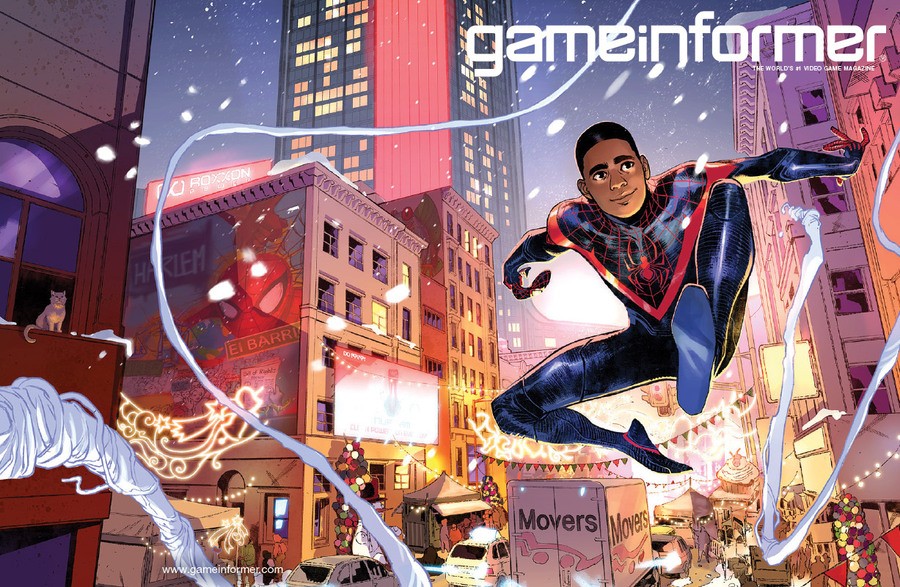 Original Story: Marvel's Spider-Man: Miles Morales is weeks away from release, and Game Informer magazine will shine the spotlight on the PlayStation 5 and PlayStation 4 spin-off as part of its latest issue. "Insomniac Games gave us a lengthy tour of Spider-Man: Miles Morales running on PS5, and we were blown away by just how ambitious of a follow-up it is, both in how explosive the action is right out of the gates and how much care went into developing Miles as a new Spider-Man," the publication teased.
Readers can look forward to a whopping 15-pages of coverage, including "exclusive details on the opening moments of the game, Miles' powers, the open world, unlockable suits, the new skill tree, and so much more". Editor-in-Chief Andrew Reiner added: "We spent a day talking to the development team about what makes this sequel different, and what players can expect from it on both PS4 and PS5."
There's some brand new gameplay footage embedded in the video below:
Of course, all of the coverage is underlined by an exclusive Sara Pichelli artwork, which shows Miles swinging through a festive Harlem. You can find out more about the issue through here, but be sure to ogle that artwork above.
[source gameinformer.com]