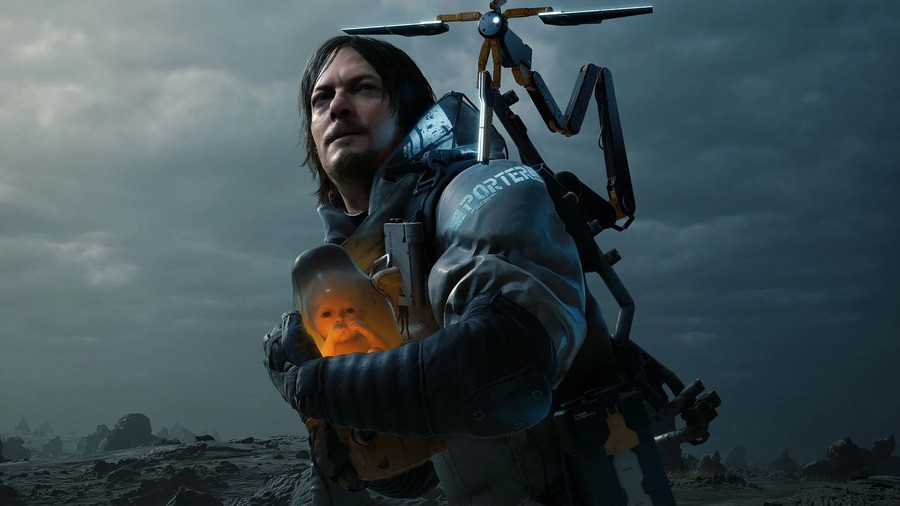 There wasn't a new PlayStation Store sale last week, so Sony is back with a bang this fine Wednesday with a Halloween-themed sale to ensure everyone stays safe indoors instead of going out to trick or treat. This spooktastic selection of PlayStation 4 discounts will stick around until midnight on 2nd November 2020, with the deals going live across Europe and the US right now. So, without further ado, let's take a look at what we've got in the latest PlayStation Store sale.
Alien: Isolation and all of its DLC can be purchased in a single bundle for £9.59/$7.99, The Dark Pictures Anthology: Man of Medan is down to £16.99/$20.09 just before its sequel launches, and Days Gone can be picked up for £15.94/$19.99. Death Stranding is down to £23.64/$29.99, Divinity: Original Sin II - Definitive Edition is just £19.99/$23.99, and Fallout 76 could represent a fine price nowadays at £13.99/$15.99. There's also Hunt: Showdown for just £13.29, MediEvil at £12.49/$14.99, and The Order: 1886 is going cheap for £8.74/$9.99. Finally, the recently released Othercide is already discounted to £23.09/$27.99.
As far as the bargain prices go in the Halloween sale, we've got Darkest Dungeon for just £5.39/$7.49, Dead Rising at £3.99/$5.99, Deus Ex: Mankind Divided for £3.74/$4.49, Everybody's Gone to the Rapture at £3.99/$4.99, and Flipping Death also at £3.99/$4.99. We also recommend Mirror's Edge Catalyst at just £3.59/$4.99 and Thief for £1.59/$1.99.
To check out every single PS4 discount part of the PlayStation Store Halloween sale, European users can head on through this link, and US account holders can use this one. What PS4 games will you be picking up? Share your digital haul in the comments below.
[source store.playstation.com]