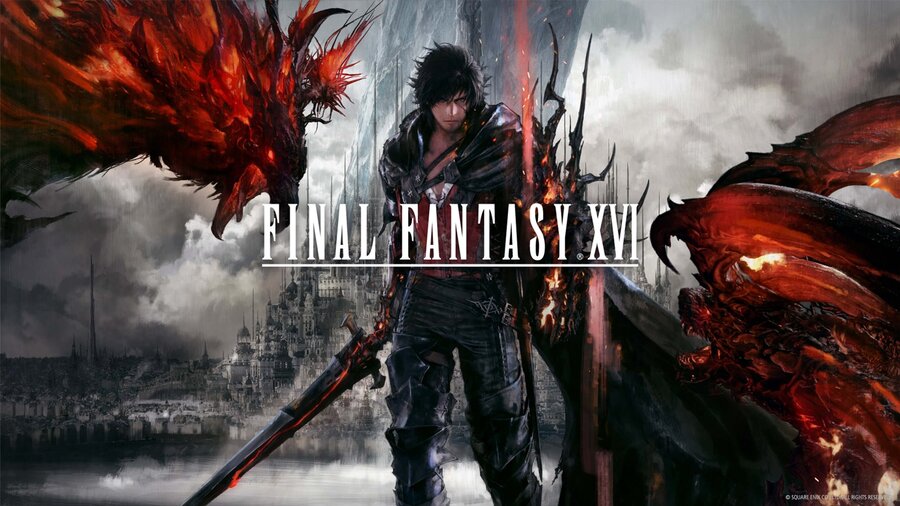 Just as it promised to, Square Enix has today unveiled the Final Fantasy XVI teaser website. The web page introduces the world and characters of the PlayStation 5 title, and you can check it out through here. The PlayStation Blog also has a list of all the new details shared today so let's run you through them.
The game's protagonist is called Clive Rosfield, and if you think back to the announcement trailer, Naoki Yoshida confirms that the young knight and the tattooed man are indeed this very same person. "The firstborn son of the Archduke of Rosaria, Clive is a Shield who protects his younger brother Joshua, the Dominant of the Phoenix. Joshua bestowed the Blessing of the Phoenix upon him, giving Clive the ability to wield a part of the Eikon's fire. However, as the story unfolds, he is swept up into a great tragedy."
Joshua Rosfield is Clive's younger brother, with the twosome joined by childhood friend Jill Warrick on the adventure. This all takes place in the land of Valisthea, a place surrounded by crystal named Mothercrystals. "Countless wars have been fought over the Mothercrystals all around the land, leading to the rise of nations such as the Grand Duchy of Rosaria, the Holy Empire of Sanbreque, the Kingdom of Waloed, the Dhalmekian Republic, and the Iron Kingdom, each with their own culture and ideology. Ongoing skirmishes have forged an uneasy peace between these nations, but with the emergence of the ruinous Blight, that fragile peace is starting to deteriorate."
Naoki Yoshida signs off by discussing Eikons, which are essentially Summons from past Final Fantasy games. These are talked up to be some of the most dangerous creatures in all of Valisthea with the ability to completely destroy nations. "In the "Awakening" trailer, Eikons such as the Phoenix, Titan, Shiva, and Ifrit make an appearance. As for questions about how many other Eikons there are in Valisthea, who they are, and what will happen when they come to blows, well…you'll just have to wait for a future reveal to find out!"
Do you like the sound of Final Fantasy XVI? Discuss your story and character theories in the comments below.
[source na.finalfantasyxvi.com, via blog.playstation.com]