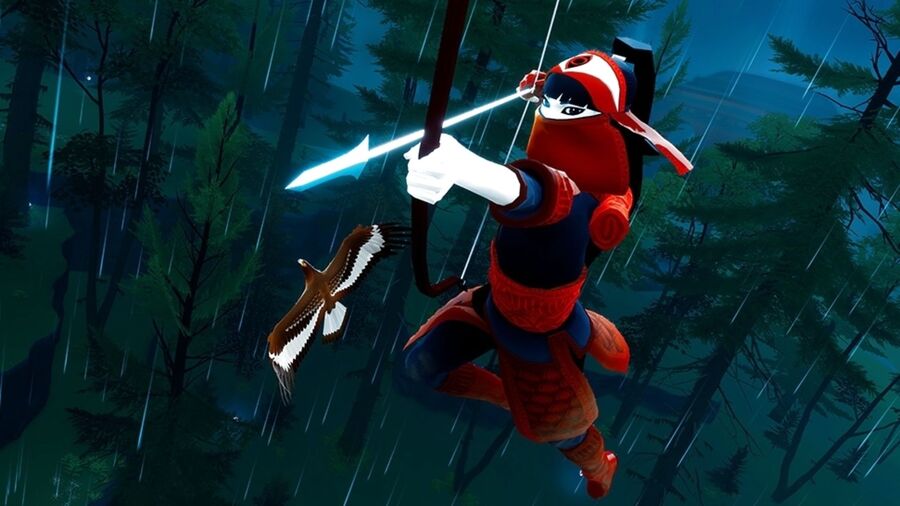 There's actually quite a large number of games releasing day and date with PlayStation 5, so it's easy to forget some of them. One game we'd suggest you keep an eye on, though, is The Pathless, the new game from ABZU creators Giant Squid. This open world action adventure has you playing as an archer that can zip across the landscape with ease by shooting various targets, and it looks very promising indeed.
If you needed more convincing, publisher Annapurna Interactive has just sweetened the deal. If you buy the game digitally on PS4, you'll get the PS5 version as well at no extra cost. This also works the other way: buying the next-gen version nets you the current-gen one as a freebie.
That's great if you don't mind digital games, but what if you want a physical copy? Well, there are two PS5 boxed versions of The Pathless you'll be able to pre-order, too (though it seems the free PS4 version is only for digital purchases).
First, there's an iam8bit exclusive edition. This comes with the game on disc, obviously, as well as reversible cover art, a poster, and some art cards. iam8bit is also producing a vinyl soundtrack, if you're interested. Then there's the more widely distributed Day One edition, which just includes the art cards as a bonus.
So, you're not short of ways to purchase The Pathless. What option tickles your fancy? Will you nab the digital PS4 version for the free PS5 upgrade? Choose your path in the comments section below.
[source iam8bit.com]