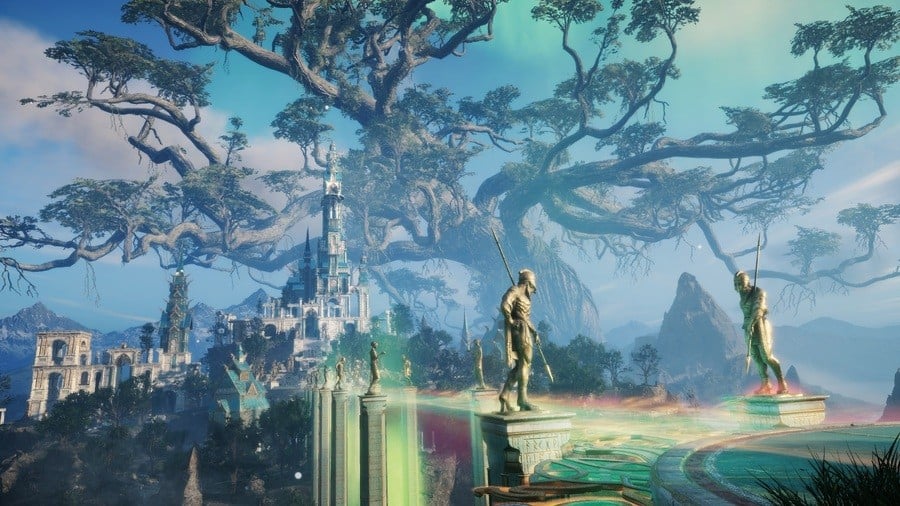 Much to the dismay of some fans who aren't keen on the series' more supernatural leanings, Ubisoft has already confirmed that Assassin's Creed Valhalla will have a number of mythical elements. From God-given visions to fights with giant animals and even creepy witches, main character Eivor will be forced to tackle the unexplainable throughout his or her adventure.
And now, as per a tweet from Ubisoft Nordic, we know that you'll be visiting the realms of Asgard and Jotunheim from Norse mythology.
"With the help of Valka, the Seer, leap beyond reality in to the mythological worlds of Asgard and Jotunheim," reads the tweet. The locations themselves look lovely, but as mentioned, it's yet more evidence that Assassin's Creed is keen to embrace its fantastical side.
What do you think of the mythical elements in Assassin's Creed? Journey into the unknown in the comments section below.
[source twitter.com]