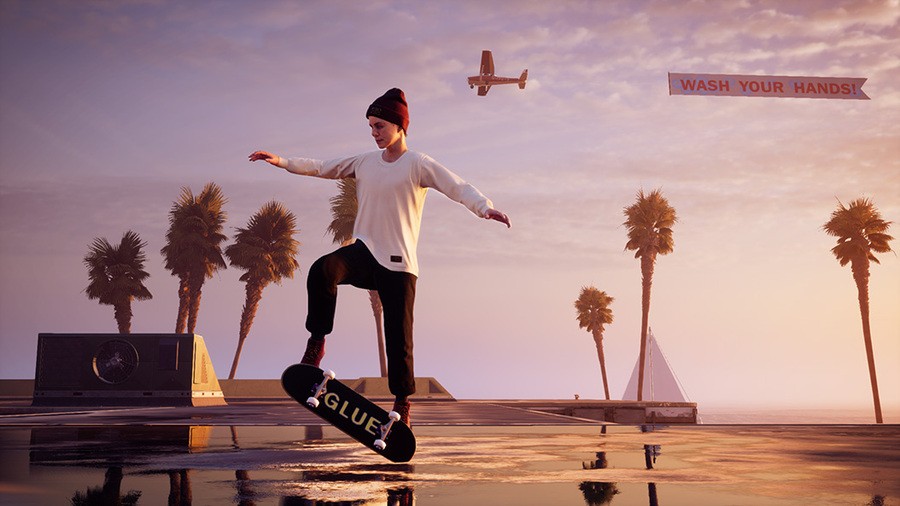 A strange week has come to a conclusion, in which we learned pretty much everything about Microsoft's next-gen launch plans, but nary a word from Sony. Nada. Nacht. Nevertheless, there's still tons of gaming to be done on PlayStation 4 for now, so here's what's keeping us busy this weekend.
Sammy Barker, Editor
After reviewing several sports games, I returned to the familiar locomotives of Train Sim World 2, a title which I find frighteningly relaxing. Because some journeys take up to an hour to complete, I end up losing a lot of time to this.
Robert Ramsey, Deputy Editor
I'll be starting a new Trails of Cold Steel III playthrough this weekend, in preparation for Cold Steel IV's release next month. I can't wait to see how this story ends, but my memory is in dire need of a refresh. I'll be taking it slow and steady this time around.
Stephen Tailby, Associate Editor

This weekend, I'll be taking a look at 3D platformer Tamarin for review. I know next to nothing about this game, so I'm interested to see how it goes. Other than that, I might hop back into Tony Hawk's Pro Skater 1 + 2 to mop up some challenges and play some multiplayer.
Liam Croft, Senior Staff Writer
I'll be trying to get better at Tony Hawk's Pro Skater 1 + 2 because, well, I'm pretty rubbish at it right now. I never played the original games so I'll blame my lack of skill on that for now.
---
That's what we're playing this weekend, then, but what about you? Jump in the comment section below and let us know.