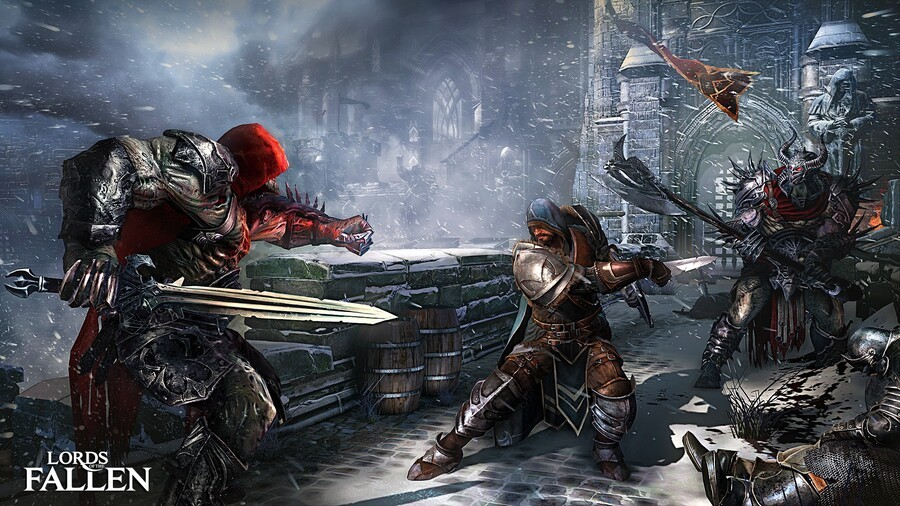 Publisher CI Games has opened up a brand new studio based in both Barcelona and Bucharest to take over development of Lords of the Fallen 2. The team of roughly 25 people is said to include industry veterans, all of which are planning to put out the follow-up to one of the earliest titles to imitate Dark Souls on PlayStation 5. A release date wasn't attached to a press release, but the developer is said to have been working on the project for a long time.
The sequel will shift away from the power fantasy of the original game for a darker take and will also be a lot more challenging in terms of difficulty. Saul Gascon, executive producer at Hexworks, said that the entire studio is passionate about Lords of the Fallen 2. "We've gathered a kickass team of senior developers with a deep fascination for mature fantasy games. The path has been intense, especially with the global lockdown situation, but working shoulder-to-shoulder with Marek and Cezar, we've gathered a great team mostly from our networks. I can't wait to share more information on the studio, and show what we are working on!"
Would you be interested in a sequel to the 2014 original? Let us know in the comments below.