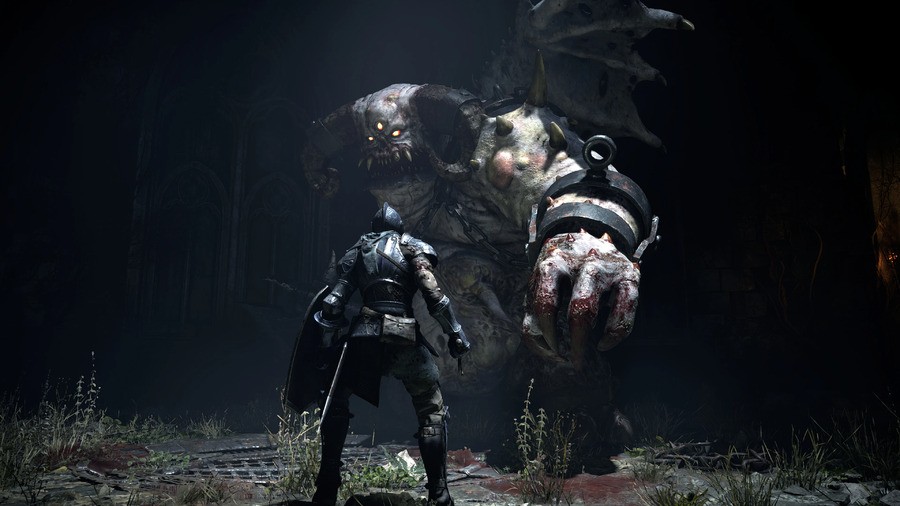 Demon's Souls was recently rated for release on the PlayStation 5 in Japan and Korea, suggesting that it may make the next-gen console's launch lineup. Since the system's reveal event earlier in the year, the platform holder has been particularly secretive, only really elaborating upon Ratchet & Clank: Rift Apart.
However, the abovementioned ratings prompted some "insider" speculation that the Bluepoint developed remake was originally scheduled to be part of the PS5's day one software offering – prior to the coronavirus pandemic, anyway. Now, a couple of high-profile PlayStation executives have added fuel to the fire.
Indies evangelist Shuhei Yoshida kicked things off on Twitter, quote retweeting the Japanese giant's latest PS5 commercial with the following message:
Then Worldwide Studios boss Hermen Hulst joined the conversation:
It's interesting how prominently Demon's Souls is featuring in the console's marketing. Obviously this is a major first-party title for Sony, but it's yet to be given a rough release window like Marvel's Spider-Man: Miles Morales has. Could it make the launch lineup? We reckon there's a distinct possibly, to be honest – but given the global situation at the moment, all bets are off.
[source twitter.com, via twitter.com]