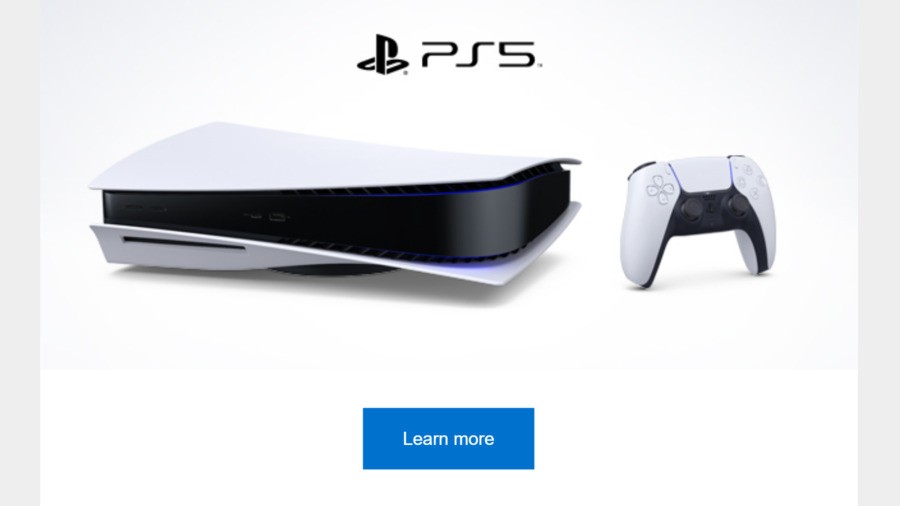 Sony seems to have kicked off a new wave of PS5 marketing, as the company's been sending promotional emails out to those on its PlayStation mailing list. Said emails have been doing the rounds ever since that weird PS5 advert went live last week. We got our own email around that time, too.
Anyway, fans are wondering whether this means that more PS5 news is imminent -- but we wouldn't get your hopes up just yet. While we do think that more PS5 info is heading our way soon -- let's face it, Sony doesn't have much of a choice if the console's launching this year -- these emails appear to just be solidifying the points made by the aforementioned ad.
"PlayStation 5 is coming" reads the email itself. It then links to the advert, and also provides links to several pages on the official PlayStation website, all of which explain the next-gen console's key features. And as you'd expect, there's no mention of price or a release date -- you didn't think it would be that easy, did you?
With Gamescom Opening Night Live 2020 happening later this week, it's possible that Sony might have some PS5 news to share, but we imagine that it'll be saving the big announcements for its own event. The wait, as always, continues.