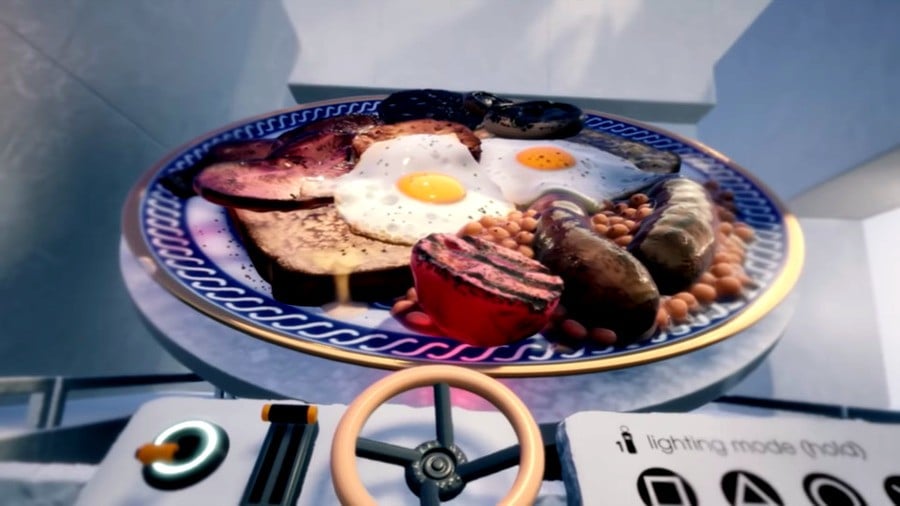 After months in the oven, Dreams' big PlayStation VR expansion is finally done. It's out tomorrow in a free game update, adding support for PSVR owners to play and create original content in virtual reality. We recently spoke to Media Molecule co-founder and technical director David Smith all about it. If you're at all interested, we'd recommend you take a look at our conversation.
Still, there are some technical questions that some of you may have about how this update works. How will you be able to tell the difference between a PSVR creation and a non-VR one? Can you make something that works in both formats? Fortunately, Sony has provided us with some extra information, so let's get into the nitty gritty.
Are existing creations playable in PSVR?
By default, any dreams or creations that are published before the PSVR update will be marked as "Non-VR". This is because Media Molecule wanted to "give creators the option to update, tweak, and publish their levels for VR when they feel ready".
In other words, existing creations won't be playable in PSVR until the creator enables it.
How will creations published after the PSVR update be categorised?
When you publish something to the Dreamiverse after the PSVR update hits, your creation will be categorised as "Not Sure". This means both PSVR and regular users will be able to enter and play the creation, but PSVR players will receive a warning, saying it has not been optimised for VR.
How will creations be categorised?
After the PSVR update, there will be four settings for you to choose from when categorising your creation:
Non-VR: The content is only playable in non-VR; will not be visible to VR players with the default filters.
Not Sure: Enterable in non-VR or VR, but will issue a warning for VR players upon entry that the content may not be optimised for VR; the content will not be visible to VR players with the default filters.
VR Compatible: You can experience this content in VR or non-VR.
VR Only: This indicates the content has been made and optimised specifically for VR and it will not be visible to non-VR players with the default filters.
How do you choose between these categories?
To set the correct category for your creation, go to its cover page. There you'll be able to choose between the four options listed above to make sure your creation is filtered correctly. On the cover page, select "Set VR Compatibility" or the current label to change it.
How are creations sure to be safe to use in PSVR?
Creators will have to test any PSVR compatible creations using the hardware themselves before they can set them to "VR Compatible" or "VR Only". This should mean that PSVR creations will be comfortable to view or play, because the creator will have had to check it in VR before publishing with the relevant labels.
Furthermore, if you're making a dream, with lots of scenes chained together for example, each scene or level must have the same VR compatibility label as the dream itself.
---
Dreams' PSVR update is out tomorrow on 22nd July 2020. Will you be hopping in to experience the game in virtual reality? What do you plan on making in PSVR? Tell us in the comments section below.