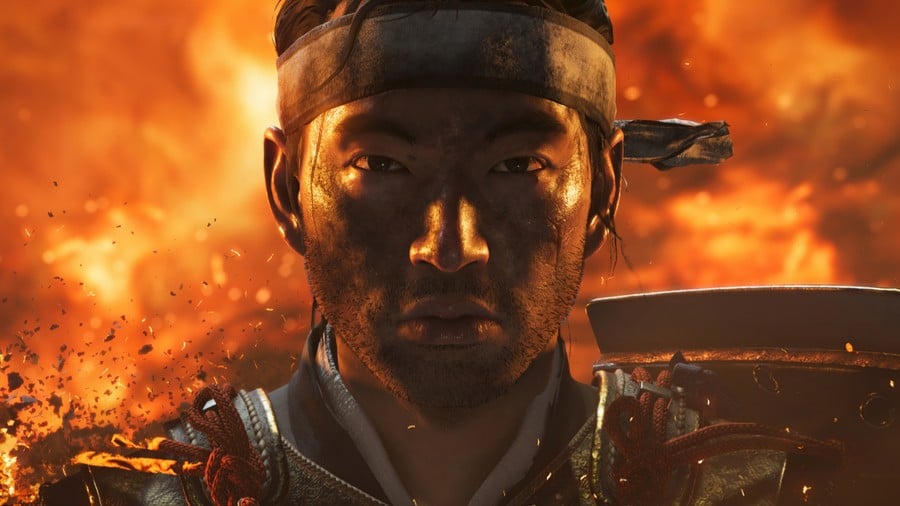 There's no doubting that Ghost of Tsushima is one of the very best looking games on PlayStation 4, and it just so happens to launch with perhaps the most robust and easy-to-use Photo Mode we've seen yet. That is the perfect recipe for a bit of community fun, so we want to feature your greatest in-game creations on the site. It's time to turn the artistic side of your brain on and dive into the Photo Mode of Ghost of Tsushima to grab a screenshot fit for any art gallery.
Have you managed to capture the perfect sunset over Tsushima island? Or have you caught samurai Jin Sakai in a particularly impressive pose during combat? Maybe you've even grabbed a beautiful image of the wildlife spread across the island. No matter what you've already taken a screenshot of or have in mind for later, we want to see it. If you need any inspiration, make sure to check out the shots deputy editor Robert Ramsey took while reviewing Ghost of Tsushima.
Therefore, it's time to open the floor to submissions. Head on over to this new forum thread and post your finest creations. You've got until Friday 24th July 2020 at 12:00 BST to do so. And once we've gathered everyone's entries, they will be featured in an article here on the site with a poll to decide whose effort is best. To be clear, then:
Take the best Ghost of Tsushima Photo Mode screenshots you possibly can in-game
Share up to four different screenshots of your work in this thread over on our forums
You have from now (20th July, 12:00 BST) until 24th July, 12:00 BST to submit your entries
We can't wait to see the images you submit, have fun!