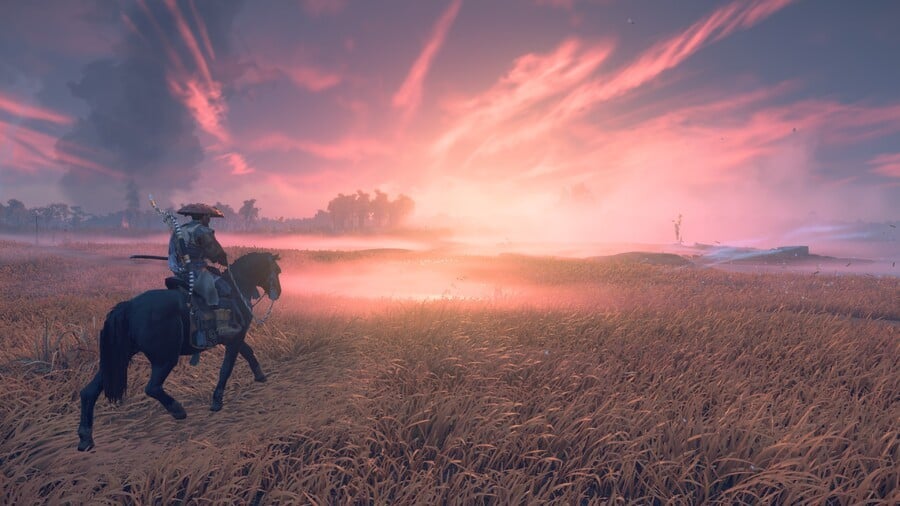 Ghost of Tsushima is a truly gorgeous game. The PlayStation 4 exclusive has blown us away time and time again with its beautifully crafted open world, complete with so many vibrant colours and outstanding art direction. It's one of those games where we found ourselves reaching for the Share button every two minutes.
As such, we thought it would be cool to put together a gallery of our best screenshots. All of the images in this article have been taken directly from our PS4 Pro. On top of that, we haven't made any edits to any of these pictures. We haven't used any filters, we haven't changed any lighting or particle effects -- what you see is what you get. Perhaps it's a bit of a disservice to the frankly incredible photo mode that Sucker Punch has created, but we wanted to show Ghost of Tsushima in all of its natural beauty.
Enjoy!
(Click on the images to enlarge.)
---
For much, much more on Ghost of Tsushima, check out our massive Ghost of Tsushima guide.
How do you think Ghost of Tsushima looks? Pick your jaw off the floor and plan a trip to Tsushima in the comments section below.