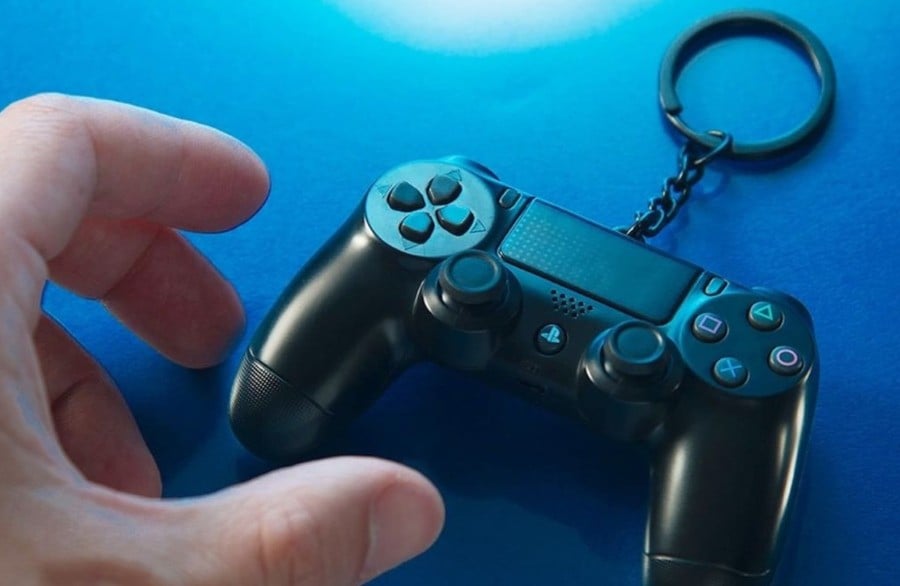 Are you the kind of compulsive player that finds yourself thinking about PlayStation when on public transport? Do you ever find your finger pushing the Square button in the air unknowingly even after you manage to tear yourself away from the screen? There may be something to ease your withdrawal symptoms in Taiwan – and it's not the PS Vita.
A contactless smartcard company, EasyCard Corporation, has obtained the exclusive authorisation from Sony to make keyring-sized smartcards based on the DualShock 4. The DS4 miniature employs RFID technology for ticket integration on the public transport services, such as buses, railways, and subways. This Taipei Easy Card works very similarly as the London Oyster Card. Furthermore, it also provides contactless payment methods for restaurants, convenience stores, supermarkets, shopping malls, and various types of retailers.
The DS4-themed EasyCard is made to look extremely realistic with its buttons and LED light panel like the real controller. It flashes a blue light when a successful interaction is made and a white light when topping up the value at a machine. However, the price is surprisingly affordable as each DS4 EasyCard is just NTD$390 (US$13). In March, the company offered the first batch of 300 cards to test the waters and triggered huge interest. Scalpers then fetched over seven times the original price online.
To assemble the intricate details, the well-crafted product requires complicated manufacturing processes and a heavy amount of handcrafting. Considering the manufacturer's capacity, the company was offering a pre-purchase system in a limited period and expected to produce the second batch of 28,000 cards at maximum.
But to respond to the booming demand from PlayStation enthusiasts and to prevent scalping, EasyCard Corporation had allowed a much larger batch of production and it ended up reaching 480,000 orders within seven days. The company announced that these orders will only be available to collect by July 2021.
Despite the long waiting period, being able to fondle a mini PlayStation controller while commuting to work or waiting for your morning coffee at Starbucks is pretty awesome. And given the success of the product, we wouldn't be surprised if Sony licenses a DualSense model to increase interest in the upcoming PlayStation 5.
[source facebook.com]