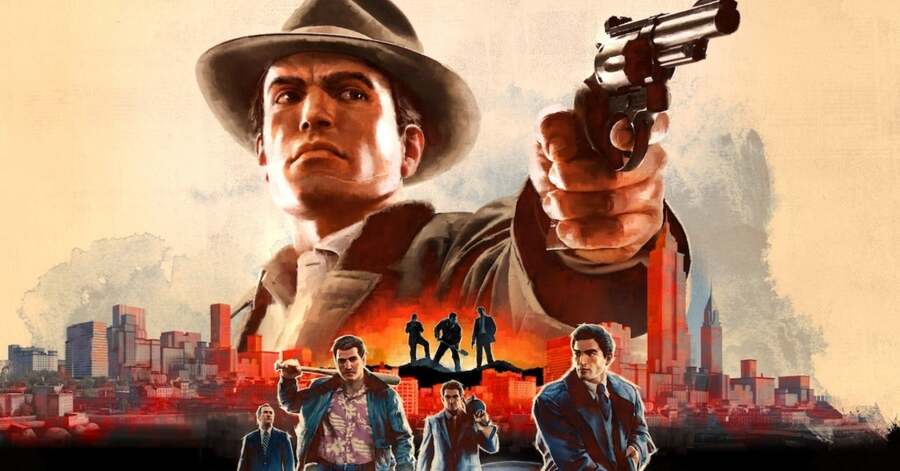 After last week's lonely effort, the band is back together for a big ol' Bank Holiday extravaganza! Let's get the awkward preamble out of the way as promptly as possible, then, and all engage in a big ol' group hug!
Sammy Barker, Editor
Y'know, what? I've done a number on my backlog this past month, so I'm going to kick back with some Madden NFL 20 this weekend. I feel like restoring the glory of the New York Giants, so I'll be coaching Daniel Jones until he becomes the GOAT.
Robert Ramsey, Deputy Editor
After finishing Persona 5 Royal for a second time (shut it!), I'm going to run through Mafia II: Definitive Edition for a change of pace. Sadly the game runs like absolute shite on PS4, so I'm thinking of dipping into Divinity: Original Sin 2 at some point as well. With no big reviews coming up for a while, I feel like I can give this in-depth RPG the time that it deserves.
Stephen Tailby, Associate Editor
It's been a while since I last dipped into Dreams, so I might pop in and see what I've been missing. Then there's that Marvel's Iron Man VR demo -- I'm very curious to give that a shot. If I get time, I may also jump into a game in my backlog; I've been ignoring Dishonored 2 for far too long!
Liam Croft, Senior Staff Writer
I'll be wrapping up my playthrough of Mafia II: Definitive Edition this weekend so that I can deliver my verdict in the coming days. It's going to be an interesting one, that's for sure. Once that's out of the way, I'll be taking advantage of this three-day weekend by continuing to play The Witcher 3: Wild Hunt. What a game, right?
Graham Banas, Reviewer
With Rainbow Six's consistent and obnoxious problem with peripheral based cheating, I think I'm going to need to put that down for a bit for the sake of my sanity, but in the meantime, I didn't actually finish DOOM Eternal yet, so I think it's about time I did that!
Jacob Hull, Reviewer
I'm just counting down the days until The Last of Us: Part II right now, so I'm not really committing to anything in particular. I am currently in the process of trying to get Coventry City back to the Premier League in FIFA 20, so my guess is that will take up some of my time this weekend.
Jenny Jones, Reviewer
I am currently working my way through the Ys series and have just started on Ys: The Oath in Felghana on PSP. It feels a bit tougher compared to some of the previous games but I'm really enjoying the challenge of the boss fights.
Nicole Hall, Reviewer
After wrapping up a few Platinum Trophies I decided to reward myself by finally starting God of War (I'm a bit late to the party, I know). I've hardly scratched the surface of the game yet I've already found myself engulfed in its lore and the spectacular sights Midgard has to offer.
---
That's everything on our agenda, then, but we're opening the floor to all of you. What are you playing this weekend? Let us know in the comments section below.