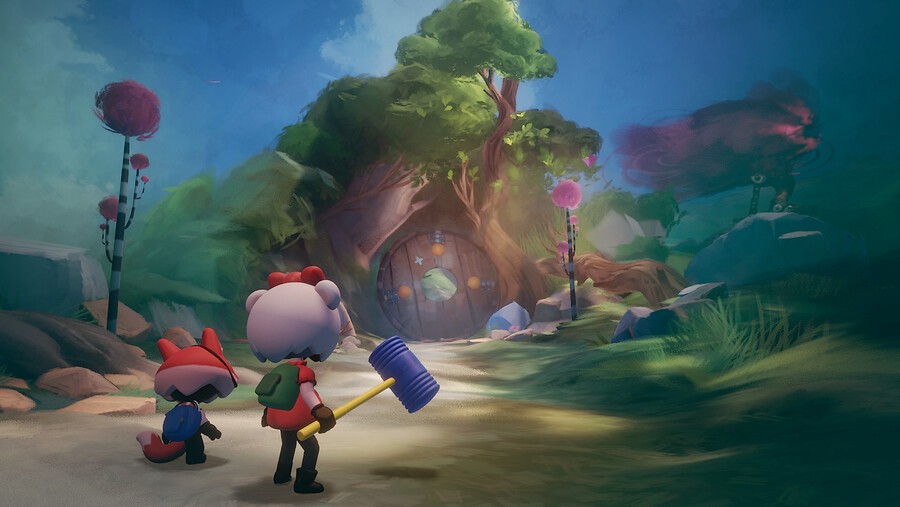 Dreams has just received yet another update, taking the PlayStation 4 exclusive to version 2.11. Media Molecule's latest is an ongoing and evolving project, so it seems we can expect pretty regular patches as the developer refines the experience. So, what does this latest upgrade bring to the table?
We've got all the patch notes here courtesy of indreams.me, and there are some nice additions:
Welcome Garden Gameplay Pack: This exciting wee pack introduces new toys to use in create mode that complement the Welcome Garden Art and Character packs. Have a play around and see what you can come up with!
"Irrelevant" button added to Community Jams: There's been a lot of community conversation around off-topic jam content. To improve the voting experience, we've added a button to allow you to flag any jam content that isn't relevant to the jam theme.
Level cap increase to 999: Some of you intrepid dreamers have started inching up on our existing level limit, so we've boosted the maximum.
Added "Recommended Dreamers" row to DreamSurfing: We're working on new ways to help you find even more content you'll enjoy playing, including this new playlist.
Update to DreamSurfing banners: This update allows us to change the in-game banners more easily, so that we can highlight more community creations and cool stuff!
Crash fixes
Various bug fixes
So, there's a bunch of new gameplay toys you can tinker with, a way to flag irrelevant content in Community Jams, and you don't have to worry about hitting the level cap. We also really like the addition of the Recommended Dreamers section, drawing attention to the creators as well as the creations.
A neat update, then. It's worth remembering that there's now a free Dreams trial available on PlayStation Store -- we'd highly recommend giving it a shot.
[source docs.indreams.me]