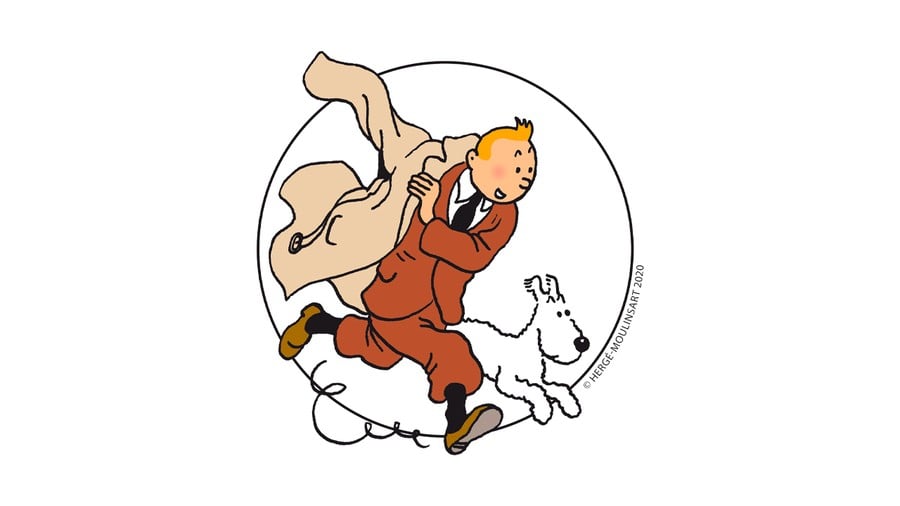 Who's asking for a game based on The Adventures of Tintin? Well, probably quite a few people, given over 250 million of the original comics have been sold through the years. Developer and publisher Microids is clearly a fan of the books, as it's just struck a deal with Moulinsart to create a brand new game based on the property.
Very few details are known at this point, but it seems like it'll be an action adventure that "will transport the player into a whirlwind of incredible situations and suspense hand in hand with the legendary Tintin and Snowy characters". The title is also set to feature other classic characters like Captain Haddock, Professor Calculus, and Thomson & Thompson.
"We are extremely happy to work on this co-production," Microids says in a statement, relieved to have finally secured the deal. "We have been willing to make this happen for quite some time. This announcement is the result of a creative process allowing us to define precisely how this project will take shape and the two companies will interact. This really is a dream come true for us."
In case you're not familiar with Microids, the company is perhaps best known for adapting another European comic series, Blacksad, to video game form with Blacksad: Under the Skin. It's also responsible for one or two Asterix & Obelix games, so a Tintin game is definitely in the developer's wheelhouse.
The last time the Belgian reporter made his way to video games arrived via a tie-in with the 2011 movie, The Adventures of Tintin: The Secret of the Unicorn. We imagine this next title will be quite different, but we won't know until Microids shares more on the project. Apparently, the "game title, artworks and more details" will be revealed soon.
Are you excited for a new Tintin game? Get hyped in the comments below.
[source microids.com, via techplusgame.com]