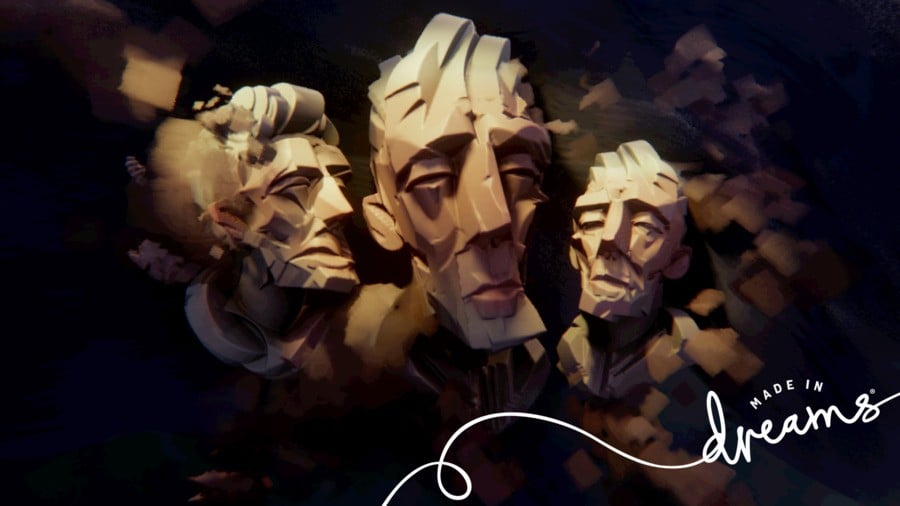 The games industry loves a good buzz phrase, doesn't it? Right now, its preference is the 'Netflix of Games', but we're all familiar with former favourites like the 'Power of the Cloud'. To be fair, this idea of a subscription-based video game delivery system is not a bad one; Microsoft is already demonstrating with Xbox Game Pass how regular software releases can retain engagement in a service, although I personally can't help but ponder the long-term viability of regularly releasing software for a low monthly fee.
While the industry competes for the current flavour of the week crown, though, I think Dreams is on the cusp of delivering something just as powerful this week: the YouTube of Games. The long-in-development PlayStation 4 exclusive's Valentine's Day release date feels relevant, because I'm not ashamed to admit that like much of Push Square Towers, I'm absolutely infatuated with Media Molecule's latest effort. This is an extraordinary experience, and I'm running out of superlatives to describe it myself – refer to our Dreams PS4 review for further enthusiasm.
But it does remind me of YouTube in so many ways. The Guildford-based developer has clearly been inspired by social networks, as you can follow Dreamers, leave comments on their work, and share their efforts with the wider community. You can create playlists of the things you like; save intriguing concepts until later – heck, we're confident that many will even find "fame" from working within the framework that's been created.
It's the immediacy that makes for a moreish experience. Just like the infamous YouTube Rabbit Hole, there are similar trappings here, as you're recommended a rotating array of minigames, movies, and music to enjoy. Not everything you find on Dreams is of a particularly high standard, but with lightning fast loading times and a cleverly constructed user interface, there's always something new around the corner. Hours can pass without you really realising it.
I often see people lament their own lack of imagination when talking about Dreams online, but the only creation credit I've got to my name is a horribly rendered American football. The game tracks your activities across a variety of disciplines, and I've spent the majority of my time simply DreamSurfing and exploring the community for cool creations. To be honest, I quite enjoy reviewing the different Dreams – proof that my work never ends even when I'm meant to be relaxing.
The thing is, if you like the culture of YouTube and the fact that it gives everyone an opportunity to share their creativity, then there's a good chance you'll enjoy Dreams, too. There are parallels between the two, and while not everything you find in Media Molecule's creation engine is going to appeal, it's falling into that rabbit hole of different ideas that makes it so time consuming. The industry may be obsessed with aping Netflix, but this attempt at mimicking YouTube is quietly incredible as well.
---
Have you been impressed with Dreams in Early Access? Can you see the similarities between YouTube and Media Molecule's latest? Fall into the rabbit hole in the comments section below.