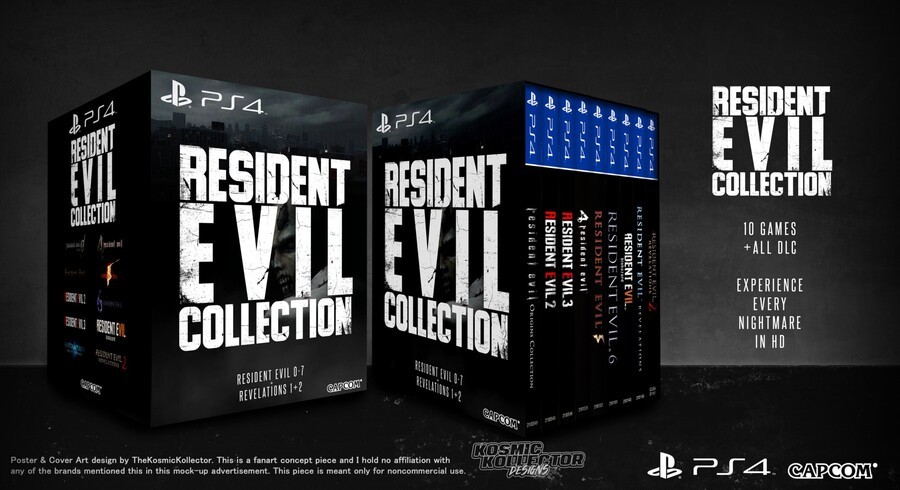 There are so many Resident Evil games on the PlayStation 4 now that you can play practically every instalment in the series on Sony's flagship format. There are omissions, of course, but all the numbered entries thus far are present and correct – with the hotly anticipated Resident Evil 3 remake ready to join the roster imminently. You can read our hands-on impressions of that through here.
Some kind of bundle would be a great item for collectors, then, as conceived by Reddit user TheKosmicKollector here. The package includes retail copies of, wait for it, Resident Evil 0, Resident Evil, Resident Evil 2, Resident Evil 3, Resident Evil 4, Resident Evil 5, Resident Evil 6, Resident Evil VII, Resident Evil Revelations, and Resident Evil Revelations 2. There's no Resident Evil Code Veronica, although you can technically play that on the PS4, too.
Would you be interested in purchasing something like this should Capcom pull the trigger? Stumble into the comments section below.
[source reddit.com]