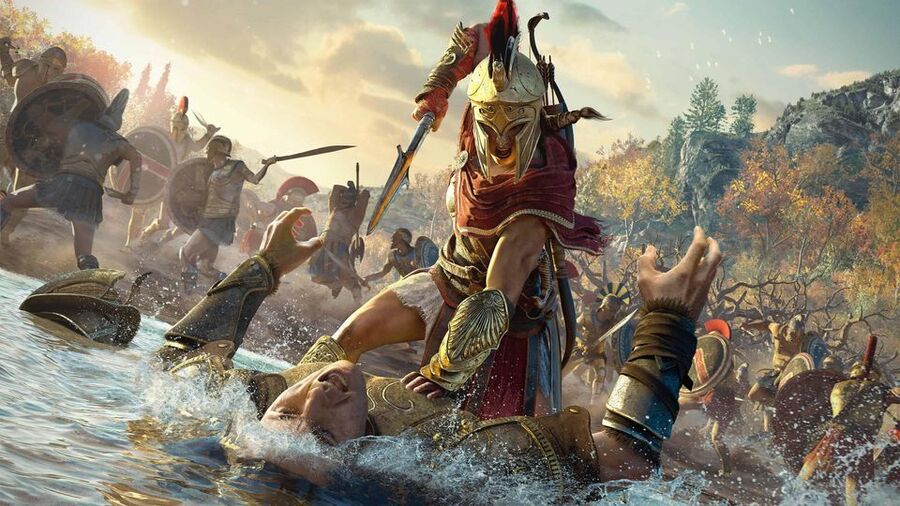 Many of you will have been dragged kicking and screaming to work this week, but if you haven't, then that moment awaits you on Monday. But why worry about that right now, eh? There's still the rest of the weekend to enjoy.
Sammy Barker, Editor
I have so much that I want to play but not enough time for any of it. I'll probably be polishing off South Park: The Fractured But Whole this weekend, but I have so many titles to choose from after that.
Robert Ramsey, Deputy Editor
I'm starting off 2020 the only way I know how: with some Monster Hunter World: Iceborne. When I'm not desperately trying to finish off all the limited time event quests, I'll be resisting the temptation to replay The Witcher 3 after watching the Netflix series. Tune in next week to see whether I succeed.
Stephen Tailby, Associate Editor
I'm still figuring things out in Death Stranding, but I'm really enjoying what I've played of it so far. I like the physicality of traversing the open world, and snaking my way through BT territory is intense. I'll be making slow progress in this fascinating game over the weekend, all the while feeling guilty about leaving Control hanging. Too many games!
Liam Croft, Senior Staff Writer
I got the Assassin's Creed Odyssey Platinum Trophy! I just need to finish off the DLC to achieve 100%, but then I don't really have anything to play. Come on video games, hurry up and start releasing.
Jacob Hull, Reviewer
I'm currently turning Cagliari into a top Serie A team in eFootball PES 2020's Master League mode. I'm in my third season with the club and it's been a lot of fun. Expect to find me scouring the market for some interesting signing this weekend.
Jamie O'Neill, Reviewer
Thanks to Push Square's readers for responding to my Games of 2019 list by recommending titles to tickle my retro taste buds, I've made a note to check out The Messenger and Valfaris in the future, and I was also reminded to buy the Contra Anniversary Collection in the PS Store's January sale.
Nicole Hall, Reviewer
This week I've been poorly (nice way to kickstart 2020, I know) so naturally I've turned to Stardew Valley to aid my recovery. This hard to put down indie game showcases escapism at its finest and I'm beyond thrilled to be throwing myself into its pixelated world once more.
---
This is what we're playing this weekend, but what about you? What's keeping you busy in January? Let us know in the comments section below.