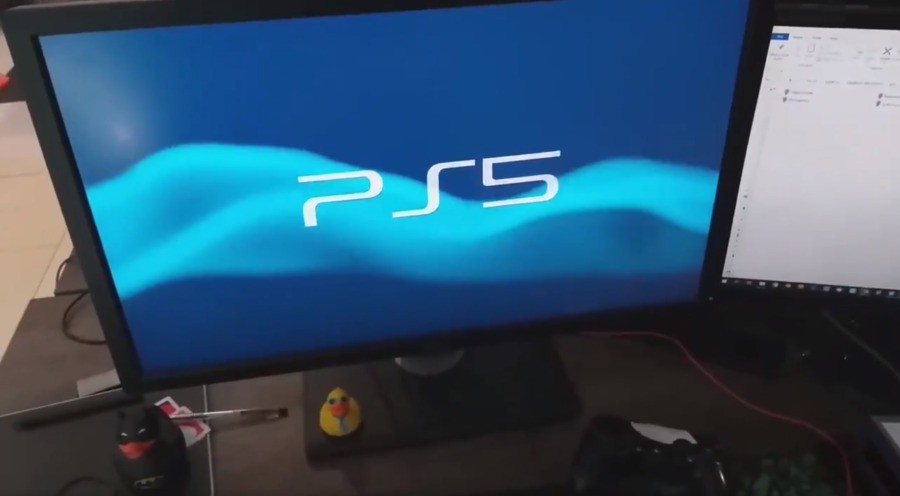 Up until the PlayStation 4 and PS Vita, Sony used to invest a lot of time and resources into its consoles' start-up sequences. We suppose the PSone is the most iconic of these, but the PS2, PS3, and even PlayStation Portable had great intro scenes which are etched into our collective memories. So which direction will the upcoming PlayStation 5 take, then?
Well, one Twitter user is frantically sharing a clip with pretty much everyone on social media, which he claims is the official PS5 start-up sequence. Our view is that this is almost certainly a fake, but we're actually rather fond of the sound effects that he's used. The video ends with some kind of QR card which won't scan for us, but maybe one of you will have better luck.
https://twitter.com/Sm1LeXZ/status/1221023448094384128
To be honest, the Japanese giant has been pushing the immediacy of the PS5 a lot in its promotional materials, so we're expecting it to practically forego start-up sequences entirely. It'll probably pop the PlayStation logo on screen, much the same as the PS4, but then it'll want to get you right into the dashboard so you can access your games.
Still, this is a fun mock-up, and the kind of thing we'd be perfectly satisfied seeing each time we load up the next-gen console. What do you think? Would you fancy a start-up sequence similar to this? Would you prefer the system to boot as instantaneously as possible? Tune up like the PS3 orchestra in the comments section below.
[source twitter.com]