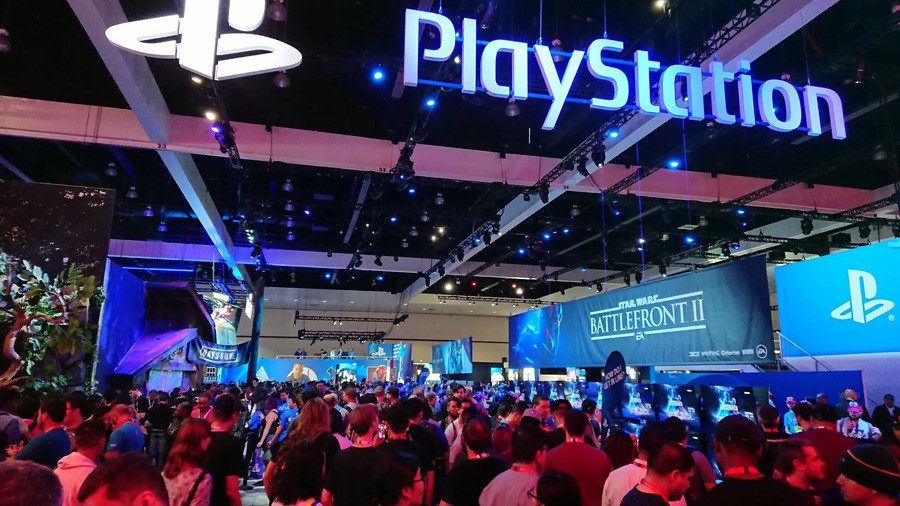 Sony announced this week that it won't be attending E3 2020, marking the second year in a row that the hardware manufacturer has decided to skip the convention. In response to the move, the ESA -- the company known as The Entertainment Software Association which runs E3 -- has published a rather empty statement which doesn't exactly inspire a whole lot of confidence in this year's show.
It reads:
"E3 is a signature event celebrating the video game industry and showcasing the people, brands and innovations redefining entertainment loved by billions of people around the world. E3 2020 will be an exciting, high-energy show featuring new experiences, partners, exhibitor spaces, activations, and programming that will entertain new and veteran attendees alike. Exhibitor interest in our new activations is gaining the attention of brands that view E3 as a key opportunity to connect with video game fans worldwide."
Despite teasing new experiences, partners, and programming, it sounds like E3 2020 will be very much par for the course. Combine that with Sony's new focus on pre-recorded livestreams that take the form of State of Plays and you can start to see why the Japanese giant has moved away from the event. The hardware manufacturer seemingly no longer needs E3, and following last year's unfortunate leak of journalists' personal details onto the Internet along with a supposed tension between Sony and the ESA, you start to get a much clearer picture of the reasoning behind the decision.
It has already been touted that E3 2020 will be a "fan, media, and influencer festival" as the ESA works to rebrand the expo, reportedly allowing an extra 10,000 tickets to go on sale to the public. The E3 we knew and loved seems to be all but gone, and while Microsoft will still be in attendance, it really does look like the Electronic Entertainment Expo is on its last legs.
How do you react to the ESA's statement? Try and convince Sony to return to E3 in the comments below.
[source theesa.com]