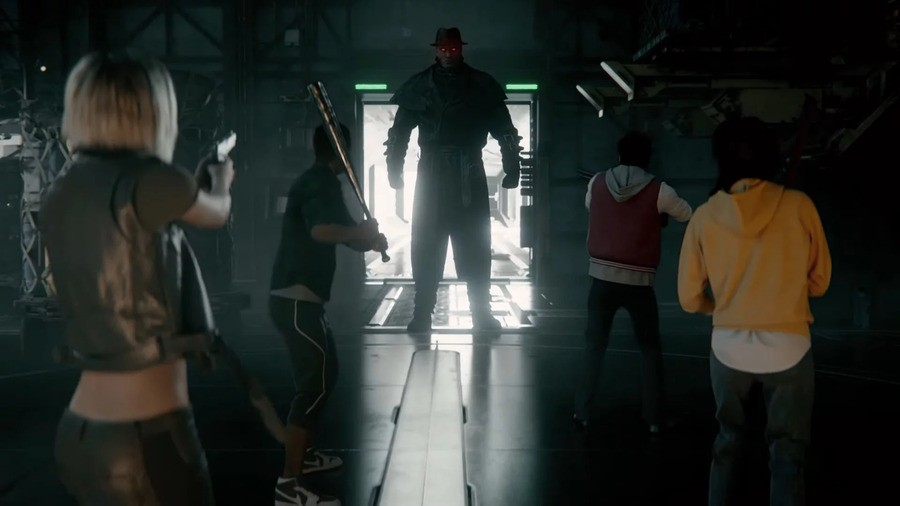 Resident Evil 3 might be the hot upcoming title from Capcom, but don't let that make you forget about its pack-in title -- Resident Evil Resistance. Originally revealed to a wealth of disappointment, we've come around on the project to the point where we're mildly interested in checking out its multiplayer offerings. It looks to be fairly deep, although the Japanese publisher has confirmed that its events won't be considered part of the official Resident Evil timeline.
Resident Evil 3 producer Peter Fabiano confirms the news in an interview with Official PlayStation Magazine, where he says that the spin-off is "basically set in Raccoon City with scenarios that make it impossible to fit in the actual timeline." Due to the nature of the two titles complementing one another -- that being they both are based on escaping -- Fabiano stated that it made sense thematically to bundle them together. "We also wanted to take up the challenge of building out an online game set in the RE universe."
So there we have it -- Resident Evil Resistance is an experimental spin-off full of interesting scenarios that wouldn't make sense when made part of Leon S. Kennedy and Jill Valentine's stories of escape. We're looking forward to checking it out, are you? Place a zombie in the comments below.
[source gamesradar.com]