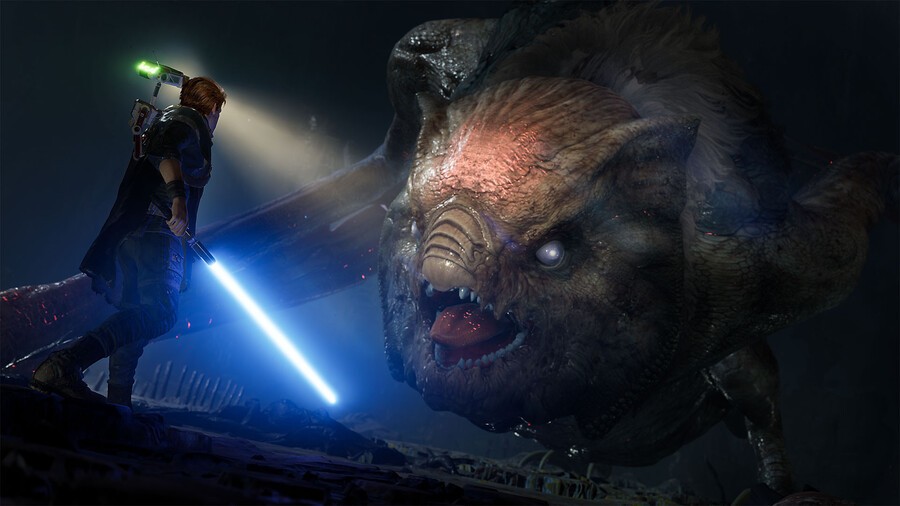 Star Wars Jedi: Fallen Order has been out on PlayStation 4 for just over a month now, and it's done pretty well for itself. Not only is it one of the best Star Wars games around, it's been breaking sales records and garnering a lot of love from players and critics alike. It's still early days, but what are its chances at a sequel? Pretty high, if we're to believe some job listings at developer Respawn Entertainment.
A trio of jobs over on EA's recruitment website describe openings at the Californian studio, specifically Senior Character Artist, Level Designer, and Senior Software Engineer. All three specify Respawn's Star Wars team, and the latter makes mention of "third person action/adventure games". That sounds like Fallen Order to us.
Judging by this, it's perhaps not too big of a stretch to suggest a sequel is in the works. We shouldn't take this as confirmation, so don't put your faith in this just yet, but it seems pretty likely we haven't seen the last of Cal and BD-1. What do you think? Do you want to see a sequel to Star Wars Jedi: Fallen Order? Search your feelings in the comments below.
[source ea.gr8people.com, via gamesradar.com]