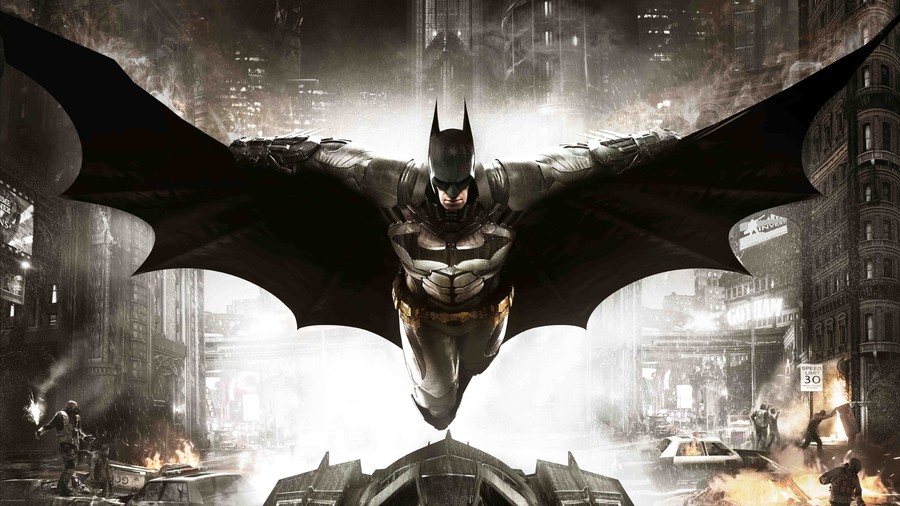 If the past couple of years are anything to go by, The Game Awards is an event worth tuning in for. After a handful of poor, menial shows at the start of the PlayStation 4 generation, which at their worst saw Joel McHale's attempt at a comedy act in the presenter role, Geoff Keighley has managed to bring back some legitimacy to each and every category the night celebrates.
The awards themselves are now in a good place, but it's the announcements and surprising reveals that many will be on the lookout for. Whether it's teaser trailers for Sekiro: Shadows Die Twice and Dragon Age 4 or unveilings of The Outer Worlds, past performances have proven that the show can bring the hype. So, without further ado, these are our predictions for The Game Awards 2019.
Elden Ring Reappears with a Gameplay Trailer
Ever since its announcement at E3 2019, Elden Ring has disappeared off the face of the earth. The From Software x George R.R. Martin collaboration is probably one of the most surprising in video game projects of all time, so it's understandable why Souls fans are feeling a little bit uncomfortable over its unfortunate disappearance.
We think the wait for more footage and information is almost over, however. Elden Ring will surely put in an appearance at The Game Awards -- it's been far too long for it not to. We reckon a lengthy gameplay trailer is in order that shows off combat, horse riding, and a couple of glimpses of its fantastical setting. A release date to top things off? We're not so sure, but a launch window at least would be most welcome.
Tony Hawk Is Brought Back From the Dead with Pro Skater Remakes
Tony Hawk's Pro Skater 5 was a complete and utter disaster. We all know that, so it's interesting to note that rumours are suggesting complete remakes of the original two PSone entries are on their way to Sony's current-gen system. Does Activision want to make amends with the world's most recognisable skateboarder and bring back two of the original PlayStation's very best games?
It could happen. Hopefully, the man himself is a part of the reveal itself with an on-stage appearance or something of the sort because this seems like too good of an opportunity to pass up. Earning the publisher some merit in the process, it's a feel-good moment that would go down well with the fans and give the franchise a chance to make a real comeback.
Batman: Arkham Legacy Is Finally Announced
One of the worst kept secrets going in the video game industry right now surely has to be unveiled at The Game Awards, right? The follow-up to Batman: Arkham Knight, supposedly named Arkham Legacy, isn't being developed by Rocksteady Studios but that doesn't take away from what could be one of the PS4's best swan songs next year.
After months of teasing which initially linked the reveal to a past State of Play livestream, we can't see a reality where Batman: Arkham Legacy isn't announced at The Game Awards. It's a surefire bet, but if it does skip the show, then we genuinely don't understand the thinking behind the marketing of this project.
Josef "F*ck the Oscars" Fares Reveals His Next Game
Who could forget Josef Fares' outburst at The Game Awards 2017 when it came to presenting his latest title at the time, A Way Out? He's certainly an interesting character, and one that grabbed all the gaming headlines when he proceeded to insult the Oscars live on stage. However, that didn't seem to harm his relationship with host Geoff Keighley, who had him back on the show the following year to present an award.
We know that Fares' studio, Hazelight, is now working on its next project as revealed at E3 2019, but the game was never given a name. Described as an experience which is said to "give players a fresh new take on the challenges of working together", we reckon Geoff has bagged the reveal of the developer's next title.
Dreams Locks Down a Confirmed Release Date
Rumours have been swirling of an early 2020 launch for Media Molecule's Dreams, and with a State of Play livestream planned two days before this event, we're certain the game will have a solid date by the end of the week. ShopTo tweeted out a 14th February launch before promptly deleting it, while the game was recently rated for release in Australia. Something is clearly happening behind the scenes, and Geoff Keighley might be in on it.
Dreams has been in early access for much of 2019 with many, many creations impressing us daily. A rather large collection of games must surely be ready for the masses to experience them, so let's find out when we'll get to do that. A Dreams launch date would go down well here at Push Square Towers so don't let us down, Geoff.
The Outlast Trials Shares More of the Terror
The Outlast Trials has already been announced, but we hardly know anything about it outside of a cold war setting and the inclusion of co-op. It's still set in the same terrifying universe of Outlast, however, so we think a reveal trailer will do nicely which shows off its more horrific elements. More information is supposed to be shared soon, so The Game Awards is surely the destination for that.
Resident Evil 3 Reveal Takes Us Back to Raccoon City
Resident Evil 3 is real -- we don't need an announcement to know that anymore. A bunch of leaks have made the game's key art hard to miss across the internet, but that's about as far as it goes. We just want to see the game in action, but when will the remake come to PS4? Will there be any major changes? We've got questions, and hopefully, The Game Awards will deliver those answers.
Except for the fact that it might not. A State of Play livestream is scheduled for Tuesday which is promising new game reveals while Keighley has stated that his awards show has no plans to debut the remake. Is he just lying so that the event's reveal is even more hype-filling once it hits or are we about to get our glimpse of Resident Evil 3 earlier than expected? Either way, we get to see Capcom's latest remake in the flesh in just a couple of days time and that's enough to make very excited for the coming days.
The Last Campfire Sparks Into Life
In amongst numerous weighty updates to No Man's Sky, developer Hello Games has been working on an entirely new game. Announced at The Game Awards 2018, The Last Campfire has been missing in action for a full year. It looks set to be a very different experience from the team's space explorer, described as "an adventure, a story of a lost ember trapped in a puzzling place, searching for meaning and a way home."
We reckon this charming title is one that Geoff Keighley has taken under his wing with plans to fully reveal the Hello Games Short in the coming days. A launch date in 2020? You bet.
Babylon's Fall Reveals Itself
What is Babylon's Fall? We don't really know yet, but that's probably going to change at The Game Awards. The Platinum Games joint could be pretty cool because it's Platinum Games, but we'll have to wait a few more days before we can say that definitively. Expect some sort of anime-like trailer featuring gameplay and jobs a good'un. Maybe a release date too? We're hoping so.
Witchfire Assures Us it Still Exists
What on earth happened to Witchfire? Announced two years ago at The Game Awards 2017, the only evidence we've had that it still exists are two pieces of gameplay which reach a grand overall total of 44 seconds in length. The first one didn't even have sound! Although, the footage did give us a good glimpse of damage numbers, spooky enemies, powers, and some cool looking guns.
That's about all we can say about Witchfire, but we hope that changes in a few days time. Let's get a good grasp of what this game is with some in-depth gameplay sequences along with a release date at the end of it all. We'll be happy with that for sure.
---
Do you have any of your own predictions for The Game Awards 2019? Do you agree or disagree with what we've come to expect from the event? Share your thoughts in the comments below.